Admissions Coordinators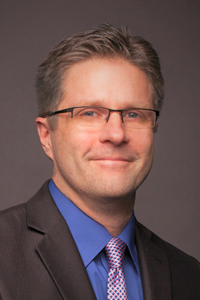 Profile
Keith Pawlovich, MA, BA, ABA
Title: Admissions Coordinator
Area of Expertise: Student On-boarding, K-12 and Post-secondary partnerships, Dual-enrollment, Strategic Admissions Management, Admissions Web Content.
What I love about OCC: It's not what we do, It's who we are.
Hidden talent: Published Journalist, Over 10-years of Post-secondary Teaching Experience in English and Journalism.
Schools I Support
Keith Pawlovich Serving Schools:

Berkley High
Beth Jacob School for Girls
Birmingham Groves High
Bishop Foley High School
Bradford Academy
Brother Rice High School
Clawson High
Eaton Academy
Ferndale High
Hazel Park High
Insight School of Michigan
Invest Roosevelt Alt High
Lamphere High School
Madison Prep High School
Michigan Connections Virtual Academy
Nexus Academy of Royal Oak
Ostc-Royal Oak
Roeper School
Royal Oak High
Shrine Catholic High
Southfield Christian High
Southfield Regional Campus
Southfield Senior High A & T
Tri County Educational Center
University High - Ferndale
W. Bloomfield High
Yeshiva Gedolah Greater Detroit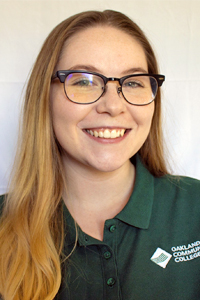 Profile
Hannah Trip
Title: Admissions Coordinator
Area of Expertise: Student Onboarding, K-12 and post-secondary partnerships
What I love about OCC: I love how inclusive and accommodating we are, and how committed the employees are to bringing success to all students
Hidden talent: Friends Trivia extraordinaire and currently learning German
Schools I Support
Hannah Trip Serving Schools:

Brandon High
Clarkston High School-Renaissance
Clarkston Senior High
Lakeland High
Milford High
Oxford High School
Waterford Kettering High School
Waterford Mott High School
Ostc - Clarkston
Oxford Bridges High
Oxford Crossroads Day School
Oxford Virtual Academy
St. Catherine of Siena Academy
Waterford Cyber Academy
Waterford Durant
Flex Tech High School
Harbor High
Oxford Schools Early College
Holly High
Academy Sacred Heart
International Academy - East Campus
International Academy - Okma Campus
International Academy - West Campus
St. Mary's Prep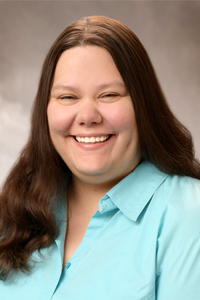 Profile
Misty Pranga
Title: Admissions Coordinator
Area of Expertise: International students, Future for Frontliners, Michigan Reconnect and Online Students
What I love about OCC: Each student has their own pathway to meet their educational and career goals. I love watching students discover their individual pathway towards their future schools and careers.
Hidden talent: I am very passionate about traveling. I really enjoy visiting new places and experiencing their culture. I like discovering what makes that place unique and trying their local cuisines.
Schools I Support
Misty Pranga Serving Schools:

Lake Orion High
Pontiac High School
Pontiac International Tech Academy
Learning Options High School
Ostc - Pontiac
Pontiac Academy for Excellence
Pontiac Adult High
Lincoln Street Alternative
Birmingham Seaholm High
Avondale High School
Rochester Adams High School
Rochester High School
Rochester Stoney Creek
Troy Athens High
Troy High School
Auburn Hills Christian
Avondale Schools Diploma & Careers
Notre Dame Preparatory
Rochester Adult Education
Rochester Alternative Center for Education
Rochester Hills Christian
Troy College & Career High School
Agbu Alex-Marie Manoogian School
Michigan Virtual Charter Academy
Our Lady of the Lakes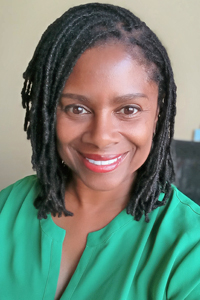 Profile
Belynda Gambrell
Title: Admissions Coordinator
Area of Expertise: Student Onboarding and Student Success Resources.
What I love about OCC: It is an environment immersed in diversity that enables me to advocate and engage with students…this makes what I do fulfilling and rewarding!
Hidden talent: : I love interior design & being able to bring detail and order to chaotic situations.
Schools I Support
Oak Park High
Bloomfield Hills High School
Clarenceville High
Farmington Central High School
Farmington High School
North Farmington High School
Novi High School
South Lyon East High School
South Lyon High School
Walled Lake Central High
Walled Lake Northern High
Walled Lake Western High
Jalen Rose Leadership Academy
Henry Ford High School
John J. Pershing High School
Mumford High School
Old Redford Academy High School
Aim High School
Oak Park Nova
Ostc - Wixom
U of D Jesuit High School and Academy
Communication and Media Art High School
Renaissance High School
Cornerstone Lincoln - King High School
Mercy High
Novi Christian Academy
Detroit Catholic Central