Chancellor Inauguration
The inauguration of Peter M. Provenzano as Oakland Community College's ninth leader is scheduled to take place on September 27, 2018, during a ceremony in the Smith Theatre on OCC's Orchard Ridge campus. OCC's Board of Trustees appointed Provenzano as chancellor on January 1, 2018, after a brief stint as interim chancellor. Before joining OCC, Chancellor Provenzano served in progressive leadership positions in Macomb County government, earning many awards and top recognitions. To register for the inauguration, please visit the Eventbrite link below. For more information about Chancellor Provenzano, click on the links to his video or his profile on this page.
Inauguration Ceremony
Thursday | Sept. 27, 2018 | 5:30 pm - 6:30 pm | Smith Theatre | Orchard Ridge Campus
Reception to follow, RSVP at Eventbrite by: Sept. 20, 2018. To mark this important milestone, you can make a gift in Chancellor Provenzano' s honor. Visit the "donate" button below.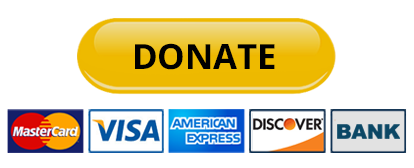 Welcome Back Picnics
Students and employees are invited to attend any one of the following events.
Monday | Sept. 24 | 11am - 1pm | Highland Lakes Campus
Tuesday | Sept. 25 | 11am - 1pm | Southfield Campus
Tuesday | Sept. 25 | 3:30 pm - 5:30 pm | Royal Oak Campus
Wednesday | Sept. 26 | 11am - 1pm | Auburn Hills Campus
Thursday | Sept. 27 | 12:30 pm - 2:30 pm | Orchard Ridge Campus
Friday | Sept. 28 | 11:30 am - 1:30 pm |District Office
Events at the Highland Lakes, Southfield, Auburn Hills and Orchard Ridge campuses will include the annual resource and volunteer fair. OCC will provide free hamburgers, veggie burgers, chips, pop, water and ice cream. OCC's bookstore and Marketing and Community Relations Department will supply new Excellence Empowered. giveaways.