From September 15 to October 15, Americans all over the country celebrate the history and culture of Spain, Mexico, the Caribbean, Central and South America during what is called Hispanic Heritage Month. This month became a national holiday in 1988 and focuses on a new theme each year. This year's Hispanic Heritage Month theme is "Unidos: Inclusivity for a Stronger Nation."
"During Hispanic Heritage Month, we honor the contributions made by the Hispanic and Latinx community," said OCC Director of Diversity, Equity, Inclusion and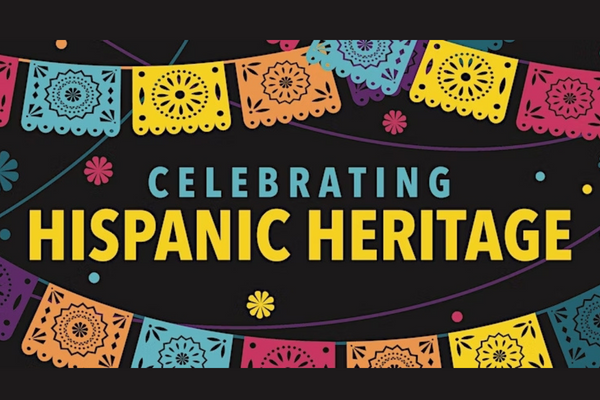 Justice (DEIJ) Kristina Marshall. "Cultural observances such as Hispanic Heritage Month provides us an opportunity to learn about and appreciate the rich diversity that strengthens not only OCC, but our community at large."
OCC is partnering with the Michigan Hispanic Chamber of Commerce celebrating Hispanic Heritage Month and offering a number of events and opportunities.
Students, employees and the community are invited to join their colleagues and friends at the following:
Celebrating Hispanic Heritage Month: One Language – Many Voices!
[Virtual Event]Monday, Sept. 26, Noon—1 p.m. | Online
Enrich your cultural awareness as we travel virtually to three diferent Latin American Countries and learn about the growth, presence, and contributions of these ethnic groups. Click here to learn more and register.
OCC Day at the DIA: Hispanic Heritage Month
[In-Person Event] Tuesday, Oct. 4 | 1:30 - 4:30 p.m.
OCC students and colleagues travel to the DIA in celebration of Dia de Muertos to explore a community exhibition of ofrenda altars. In Mexico, and other Latin American countries, the Day of the Dead is the time of the year to celebrate the lives of close relatives, friends or community members who have passed away. Objects important to lost loved ones, such as favorites foods, drinks, mementos and pictures, are collected and incorporated into elaborate displays that include pan de muerto (bread of the dead), sugar skulls, candles, flowers, papel picado (paper cutouts) and other decorations. Chartered bus service will be offered to the first 40 people to register. The bus will depart from OCC's Royal Oak campus at 2 p.m. and return by 5 p.m. Click here to learn more and register.
Cultural Insights & Understanding: Hispanic/Latina/o/Latinx
[Virtual Event] Thursday, Oct. 6, Noon—1 p.m. | Online
The panel of subject experts will explore the difference between the terms "Hispanic" and "Latina/o/x," what they mean and why some may prefer one over the other. Click here to learn more and register.
Sabores y Sazones de América Latina…Flavors & Seasonings of Latin America
[In-Person Event] Thursday, Oct. 13, 11:15 a.m.—1 p.m. | Orchard Ridge campus
In celebration of Hispanic Heritage Month, the DEIJ team has joined forces with OCC's Culinary Studies Institute to invite you to a delicious lunch buffet featuring cuisine from different Latin/Hispanic countries. Ven a celebrar con nosotros (Come celebrate with us!). Click here to learn more and register.
To learn more about Diversity, Equity, Inclusion and Justice at Oakland Community College and stay up to date with events throughout the year, visit OCC's DEIJ website.
About OCC  
Offering nearly 100 degrees and certificates, OCC is Michigan's largest multi-campus community college and one of the top transfer institutions in the state. The College provides academic, career training and enriching experiences, designed to empower students to reach their potential and enhance our community. More than 1 million students have enrolled in the College since it opened in 1965. A seven-person Board of Trustees governs OCC. Board members are elected on a non-partisan, at-large basis, serve as volunteers and are not paid. Mission statement: OCC is committed to empowering our students to succeed and advancing our community. Learn more at oaklandcc.edu. 
 
Media Contact: Marketing & Communications | 248.341.2020 | contactus@oaklandcc.edu