Pamala M. Davis | Trustee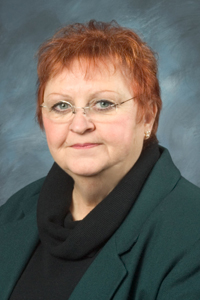 Pamala M. Davis is the Vice Chair of the Oakland Community College Board of Trustees. First elected to the board in 1994, Davis is currently the longest serving member.
Ms. Davis has been involved in her community through various organizations and jobs including a code enforcement officer (retired) for the City of Royal Oak. She was an adult education teacher and held various roles in youth groups such as Royal Oak Youth Assistance, Ferndale Free Methodist Church and the Boy Scouts of America. She is an honorary member of Phi Theta Kappa, the world's largest and most prestigious honor society for two-year college students.
Ms. Davis is guided by her admiration of integrity and uses it as a measuring tool in everyday life.
Community & Professional Leadership
Past Michigan Building Inspector
Past President, AFSCME
Past President and Current Treasurer, Homeowners Association
Member, Royal Oak Youth Assistance
Community Volunteer, Boy Scouts of America
Youth Fundraising, Ferndale Free Methodist Church
Education
Post baccalaureate studies in Public Administration, Central Michigan University
Bachelor of Arts in Human Resource Management, Baker College
Associate Degree in Human Resource Management, Baker College
Attended Oakland Community College
Career Highlights
23 years on the Oakland Community College Board of Trustees
Code Enforcement Officer, City of Royal Oak
Active Michigan Builders License