OAKLAND COUNTY, Michigan – OCC Athletic Director Jamie Corona began here as a student studying liberal arts and playing softball, graduating with her associate's degree in 2004.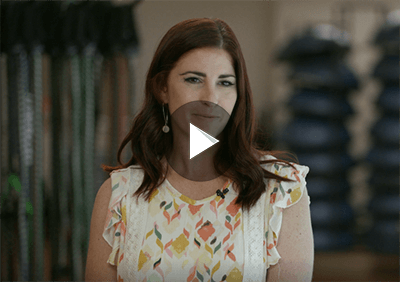 "Looking at all my options after graduating high school, I really thought that OCC was the best option for me based on the academic and athletic programs that were offered here," Corona said. "I was able to graduate from here, get all my prerequisites done and jump right into my program of study once I transferred on—and have a great experience as an athlete as well."
Her achievements at OCC earned her academic and athletic scholarships from Saginaw Valley State University, where she graduated with a bachelor of arts in secondary education in 2007.
When the opportunity arose that same year to join OCC's staff, Corona jumped at it. She has been here ever since serving as head softball coach and assistant athletic director before assuming her current role in 2017.
"The best part about working at OCC is the work I get to do with the athletes and the people I get to work with," Corona said.
Her passion for working with students shows. This year has been a successful one for OCC Raider athletics, with the women's volleyball team placing first and women's softball second in the Eastern Conference of the Michigan Community College Association. On the men's side, the golf team qualified for the 2018 national championship tournament.
"There are a lot of wonderful people who truly care about the students that are here, and my experience working one on one with them is really fulfilling," Corona said. "I get to help them not only fulfill a dream of their own but get them to the next level in their life and be able to transfer on and have the next step in their academic career in life."
OCC has several options for students wanting to be athletes. Men can participate in cross country, basketball and golf, while women can compete in cross country, volleyball, basketball and softball.
For more information on Raider athletics, visit OCC's website. To hear more from Corona, visit OCC's YouTube channel.
About OCC - With multi campus system in Oakland County, OCC is Michigan's No. 1 transfer institution, offering nearly 100 degrees and certificates. The College empowers academic and developmental experiences, allowing students to reach their potential and enhance their communities. More than a million students have enrolled in the College since it opened in 1965. Learn more at oaklandcc.edu.
###
Media Contact: Marketing & Community Relations | 248.341.2020 | contactus@oaklandcc.edu