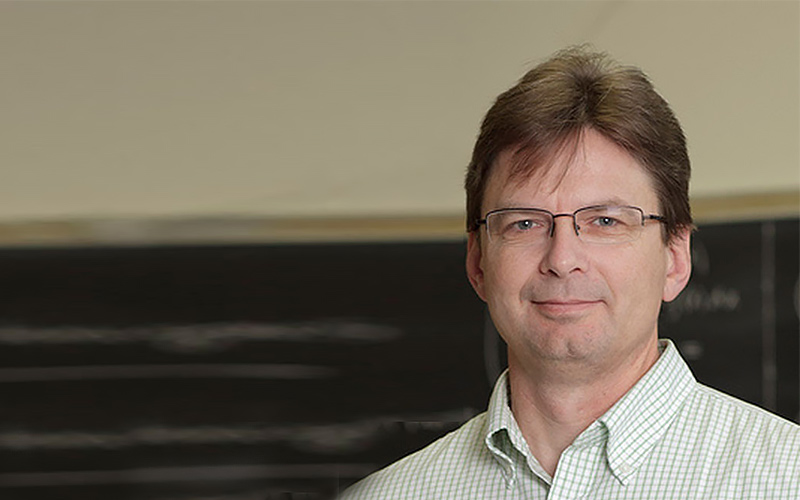 OAKLAND COUNTY, Michigan — Oakland Community College has added a new dean of mathematics and science by subtracting a word from his title: "interim." Dr. Ken Williams, who has been the acting dean since May 1, 2018, in addition to his regular responsibilities as associate dean of the division, transitioned into his new role May 13.
As dean, Williams supervises full-time science and math faculty; addresses students' concerns, appeals and complaints; works with department chairs to schedule science and mathematics classes; represents the college at various functions; monitors the division budget; works with other institutions to establish partnerships; and serves on various committees related to curriculum and assessment, among other duties.
During his time as associate dean, Williams supervised science-lab support staff and science and mathematics adjunct faculty, among other duties.
"Ken is an experienced educator who advocates for faculty and students," said Tim Sherwood, associate vice chancellor for academic affairs. "He is thoughtful and collaboratively solves problems to improve the educational experience. We are delighted to have his steady leadership at OCC in our work to be the community's college of choice."
Before coming to OCC in 2017, Williams was an associate professor of mathematics at Marygrove College in Detroit for 25 years and department chair for 20 of those years. He also was natural sciences and mathematics division chair at Marygrove in 2015-16.
Since 2004, Williams has been an adjunct mathematics instructor at OCC, teaching pre-algebra, algebra, trigonometry, statistics, applied calculus and discrete mathematics.
Williams earned his bachelor's degree from the University of Michigan, with major in mathematics and a minor in physics. He went on to Oakland University to earn a master of arts in teaching mathematics, then returned to UM to earn his Ph. D.
About OCC
With multi campus system in Oakland County, OCC is Michigan's No. 1 transfer institution, offering nearly 100 degrees and certificates. The College empowers academic and developmental experiences, allowing students to reach their potential and enhance their communities. More than 1 million students have enrolled in the college since it opened in 1965. A seven-person Board of Trustees governs OCC. Board members are elected on a non-partisan, at-large basis, serve as volunteers and are not paid. Mission statement: OCC is committed to empowering our students to succeed and advancing our community. Learn more at oaklandcc.edu.
###
Media Contact: Marketing & Communications | 248.341.2020 | contactus@oaklandcc.edu