"Google can bring you back, you know, a hundred thousand answers. A librarian can bring you back the right one." - Neil Gaiman, English author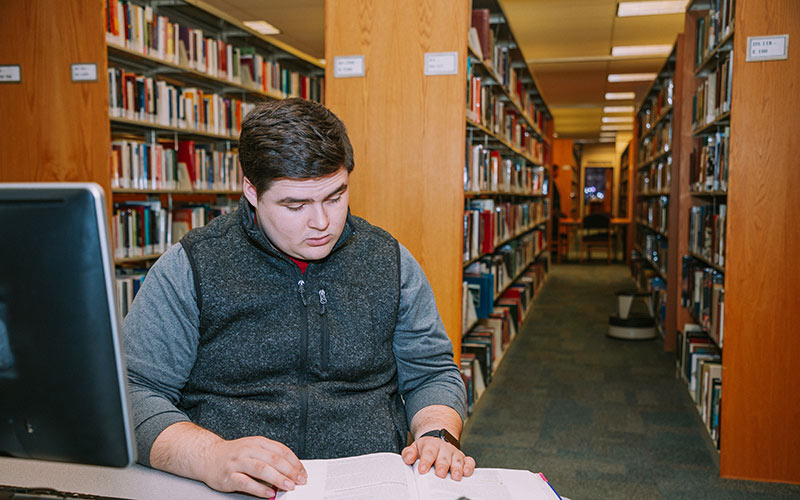 OAKLAND COUNTY, Michigan — An internet search gives you what you ask for, but is that what you need? Maybe what you need is the original search engine: the librarian.
Librarians at Oakland Community College's multi campus system have the right answers and the people who can help students, faculty, staff and Oakland County residents find those answers.
Answers to questions such as
How do I get access to library resources any day, any time?
How do I become an effective researcher?
How do I find the right research tools for any assignment?
How do I analyze information to determine whether it's credible?
How do I cite sources and avoid plagiarism?
How do I make the most of its resources?
Why should I learn about the library from a librarian, as opposed to walking through the door and just winging it?
Why should I know how to use the library?
You'll know the answers to these questions and more if you ask an OCC librarian. You'll also know why it's such an important skill after you take one of the two one-credit courses taught by library faculty.
Two members of the OCC library faculty — Allison McFadden-Keesling at the Highland Lakes campus and Nadja Springer-Ali at the Orchard Ridge Campus — answer some of these frequently asked questions in a Q&A you can find here. You also can learn more about the library at its home page, oaklandcc.edu/library.
So, if you want the right answer, stop searching and find an OCC librarian.
About OCC
With multi campus system in Oakland County, OCC is Michigan's No. 1 transfer institution, offering nearly 100 degrees and certificates. The College empowers academic and developmental experiences, allowing students to reach their potential and enhance their communities. More than 1 million students have enrolled in the college since it opened in 1965. A seven-person Board of Trustees governs OCC. Board members are elected on a non-partisan, at-large basis, serve as volunteers and are not paid. Mission statement: OCC is committed to empowering our students to succeed and advancing our community. Learn more at oaklandcc.edu.
###
Media Contact: Marketing & Communications | 248.341.2020 | contactus@oaklandcc.edu