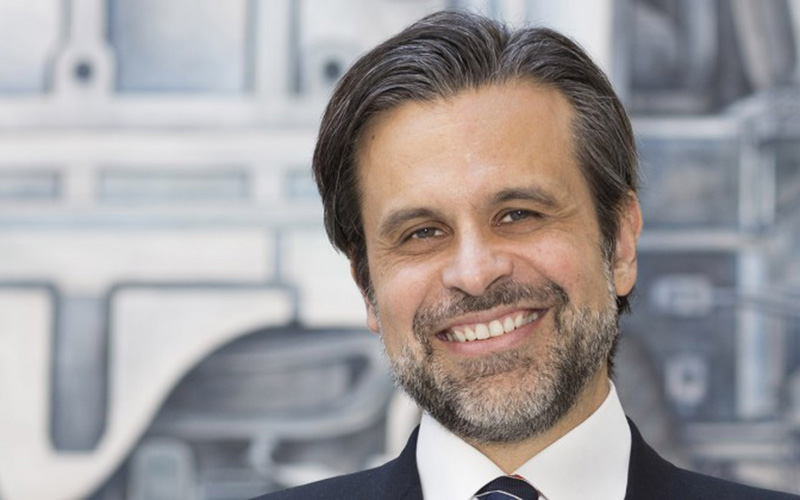 OAKLAND COUNTY, Michigan — Salvador Salort-Pons, the director of the Detroit Institute of Arts, will deliver Oakland Community College's 2019 commencement address to more than 2,500 graduates on Saturday, May 18, at the Athletics Center O'rena on the campus of Oakland University in Rochester.
Salort-Pons, who succeeded longtime DIA Director Graham Beal in 2015, came to the art museum in 2008, starting in its curatorial division. In 2011, he became director of the DIA's European art department and added the role of director of collection strategies and information in 2013. He also is the Elizabeth and Allan Shelden Curator of European Paintings at the museum. He also has overseen the DIA's conservation, collections management, library, and publishing and information departments.
"We are thrilled to have someone of Salvador Salvort-Pons' stature as our commencement speaker. Through his leadership, OCC has benefited from our partnership with the DIA including educational opportunities for students, professional development for faculty, and art exploration for our communities through the DIA's Inside Out program," said OCC Chancellor Peter Provenzano.
Salort-Pons has been responsible for transforming the DIA into a museum that reaches out to local and regional communities while advancing its international profile. According to his biography on the museum's website, he sees the DIA as "the town square of the community, a shared gathering place, where all will be welcomed and represented. The DIA will be both a place for scholarly research and a leader in learning and interpretation, providing new knowledge along with ample accessibility and opportunities to all the museum's varied audiences."
"It is an honor to address the graduates of the class of 2019," said Salort-Pons. "We are continuing to build connections between the DIA, Oakland County, and the students, faculty and staff at OCC, and I hope these graduates will be inspired to create a bold vision of excellence for their future, and that of our entire region."
Before joining the DIA, Salort-Pons was senior curator at the Meadows Museum at Southern Methodist University in Dallas, a freelance curator at the Memmo Foundation Rome and an assistant professor of art history at Complutense University of Madrid.
He has received fellowships from the Getty Foundation, the Medici Archive Project in Italy, the Royal Spanish College at the University of Bologna in Italy, the Spanish Academy of Rome and Complutense University of Madrid, according to his LinkedIn profile.
The Madrid native holds a master's degree in geography and history from the University of Madrid, an MBA from the Cox School of Business at Southern Methodist and a doctorate in art history from the University of Bologna.
About OCC
With multi campus system in Oakland County, OCC is Michigan's No. 1 transfer institution, offering nearly 100 degrees and certificates. The College empowers academic and developmental experiences, allowing students to reach their potential and enhance their communities. More than 1 million students have enrolled in the college since it opened in 1965. A seven-person Board of Trustees governs OCC. Board members are elected on a non-partisan, at-large basis, serve as volunteers and are not paid. Mission statement: OCC is committed to empowering our students to succeed and advancing our community. Learn more at oaklandcc.edu.
###
Media Contact: Marketing & Community Relations | 248.341.2020 | contactus@oaklandcc.edu