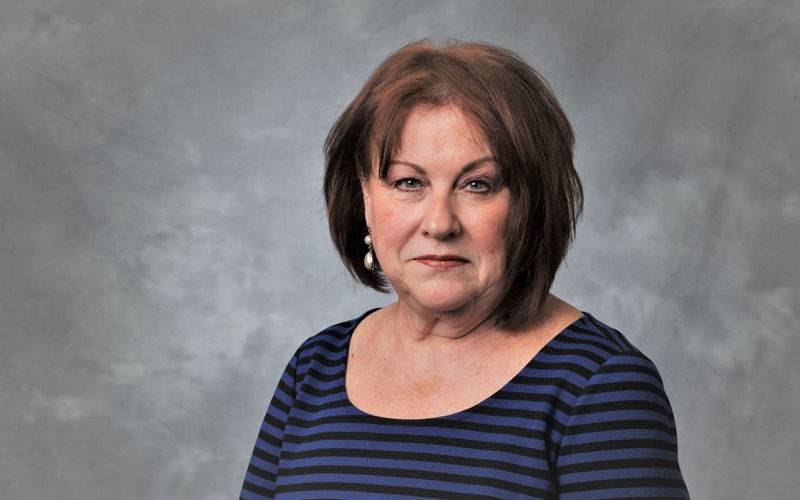 OAKLAND COUNTY, Michigan – At colleges and universities across Michigan, notable women are the leaders who are building the state's future through higher education. These women are using their passion for education to empower others to advocate for excellence, community impact and student success.
Proudly, OCC's vice chancellor for academic affairs, M. Cathey Maze, has been named as one of Crain's 2019 "Notable Women in Education Leadership."
The women featured in the Notable Women in Education Leadership report were selected by a team of Crain's Detroit Business editors based on their career accomplishments, track record of success in the field, as well as contributions to their community and mentorship of others.
"We are very fortunate to have someone as forward thinking and dedicated to student achievement as Dr. Maze, and I congratulate her on this outstanding honor," said OCC Chancellor Peter Provenzano. "Dr. Maze's academic leadership provides OCC faculty the vision and support needed to offer the highest quality education while ensuring our programs meet our students' academic and career goals, now and into the future."
Crain's recognized Dr. Maze as a driving force behind many innovative initiatives, such as the expansion of OCC's distance learning programs and extensive faculty training to ensure online courses have the same content and effectiveness as live classroom courses. She has also been instrumental in the launch of the College's Global Literacy Endorsement and study abroad programs, allowing OCC students to gain global experiences that will benefit them in their academic pursuits and careers.
Dr. Maze's beliefs in global literacy are also reflected when she meets with dignitaries from around the world in her role as a member of the board of directors at Global Ties-Detroit.
"Dr. Maze's commitment to educational excellence is evident when she meets with numerous U.S. Department of State-sponsored international delegations and shares her expertise and insights with these emerging leaders from around the world," said Marian Reich, executive director of Global Ties-Detroit. "The global dignitaries are consistently impressed by Dr. Maze's attentiveness and thoughtfulness as she shares information on Oakland Community College's best practices, innovative initiatives and extensive resources."
She advocated in the area of community impact, lobbying legislators to make state wage data for Southeast Michigan available to the state's colleges and universities so they could understand the types of programs that would help students prepare for in-demand careers. The information also helps OCC ensure that students who need a bachelor's degree to obtain specific available jobs, can earn credits at OCC that are transferable to four-year institutions.
Dr. Maze began her career in higher education as a professor of Anthropology and Sociology at Franklin University in Kentucky, where she rose to become the dean of the division of general education, human services and personalized programs before joining OCC in 2001 as an adjunct professor of anthropology. She earned her doctorate and master's degrees in Anthropology from The Ohio State University and a bachelor of science in Sociology from the University of Tennessee at Martin.
To read about the 2019 Notable Women in Education, visit the Crain's Detroit Business report at Notable Women in Education. To read the feature on Dr. Maze go to M. Cathey Maze.
About OCC
With multi campus system in Oakland County, OCC is Michigan's No. 1 transfer institution, offering nearly 100 degrees and certificates. The College empowers academic and developmental experiences, allowing students to reach their potential and enhance their communities. More than 1 million students have enrolled in the college since it opened in 1965. A seven-person Board of Trustees governs OCC. Board members are elected on a non-partisan, at-large basis, serve as volunteers and are not paid. Learn more at oaklandcc.edu.
###
Media Contact: Marketing & Communications | 248.341.2020 | contactus@oaklandcc.edu