New Executive to Lead College-Wide Diversity, Equity and Inclusion Priorities and Human Resources at Oakland Community College
OCC announces Andre Poplar will join the college's executive team on Feb. 15, from his current role as executive director of labor relations and benefits at Detroit Public Schools Community District (DPSCD). A Pontiac resident and Flint native, Poplar is a licensed attorney, known for his work aligning people and culture initiatives to an organization's strategic priorities and values.
"Andre brings extensive experience in implementing diversity, equity and inclusion initiatives and a strong human resources and labor relations background to this new position at the College," said OCC Chancellor Peter Provenzano, Jr.
In his new role, Poplar will be responsible for providing leadership for all human resource functions and operations as well as creating and leading the vision and execution of a new Diversity, Equity and Inclusion (DEI) team.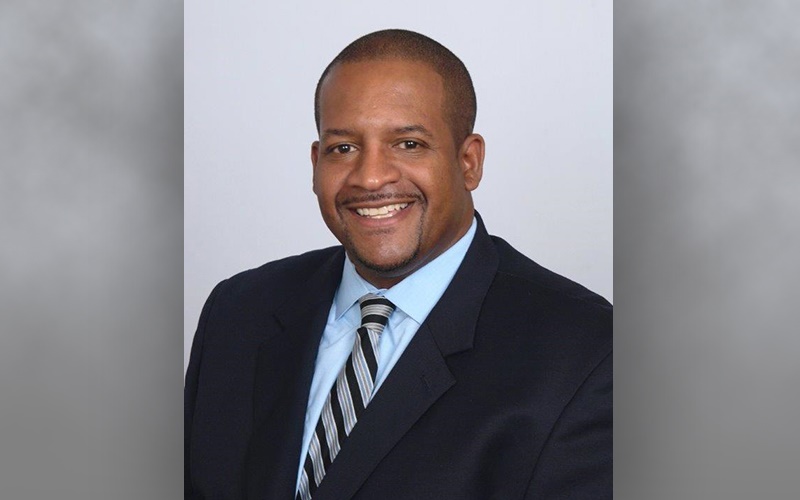 OCC names Andre Poplar Vice Chancellor of HR and Diversity, Equity and Inclusion
Prior to joining the College, Poplar has played an integral role in negotiating DEI and human resources initiatives that improved employee recruitment, equity in employee salaries, increased mentorship opportunities and enhanced training for employees. He has also served as lead negotiator in collective bargaining negotiations and previously held roles as the Labor and Employment Attorney for the Third Judicial Circuit Court and as an investigator with the United States Equal Employment Opportunity Commission.
"Expanding our understanding and appreciation of diversity is critical to our professional and personal success, and Andre has the knowledge and leadership skills to continue to move the College forward in this essential work for our students, employees and community," said Provenzano.
"I am excited to bring my broad DEI and human resources experience to this new and transformative role at Oakland Community College," said Poplar. "I plan to work exhaustively to make diversity, equity and inclusion a part of every aspect of the OCC experience, including the recruitment and retention of diverse students, faculty and staff and to cultivate an inclusive environment at the College."
Working to champion an understanding of diversity with colleagues across the state, he recently gave a presentation to the State Bar of Michigan on "Overcoming the Crossroads of Covid-19, Race, Equity and Political Speech in the Workplace" which highlighted concerns surrounding free speech in the workplace and social justice.
Poplar holds a Bachelor of Science degree from Eastern Michigan University and earned his Juris Doctorate from Indiana University – Maurer School of Law. He also holds a certificate in labor relations from Cornell University. He is a member of the Michigan Negotiators Association, the Public Employer's Labor Relations Association, the Detroit Bar Association, Kappa Alpha Psi Fraternity, Inc. and the Trinity Missionary Baptist Church in Pontiac.
About OCC
Offering nearly 100 degrees and certificates, OCC is Michigan's largest multi-campus community college and No. 1 transfer institution in the state. The College provides academic, career training and enriching experiences, designed to empower students to reach their potential and enhance our community. More than 1 million students have enrolled in the College since it opened in 1965. A seven-person Board of Trustees governs OCC. Board members are elected on a non-partisan, at-large basis, serve as volunteers and are not paid. Mission statement: OCC is committed to empowering our students to succeed and advancing our community. Learn more at oaklandcc.edu.
Media Contact: Marketing & Communications | 248.341.2020 | contactus@oaklandcc.edu