Oakland Community College is receiving a $4 million grant from the U.S. Department of Labor (DOL) to support the expansion of student apprenticeships in manufacturing, health care and information technology. OCC is the only Michigan institution to receive a grant through the DOL's "Apprenticeship: Closing the Skills Gap" program.
OCC was named among 28 apprenticeship partnerships across the county, receiving awards ranging from $500,000 to $6 million each. The public-private partnerships are led by institutions of higher education; state systems of higher education; nonprofit trade, industry, or employer associations; labor unions; or labor-management organizations partnering with businesses ready to train apprentices.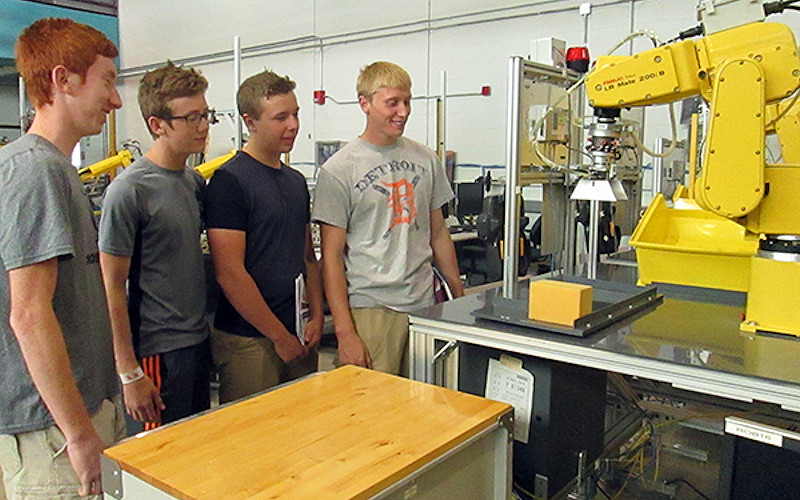 "We are excited to be the fiduciary for the Closing the Skills Gap grant and working with the Workforce Intelligence Network and other college and business partners in continuing and expanding apprenticeships within southeast Michigan," said Joseph Petrosky, associate vice chancellor for academic affairs. "Apprenticeship is a proven method for employers that combine classroom training with on-the-job experience to address talent needs and invest in their future."
According to Petrosky, this grant provides not only the expertise for employers to work with lead institutions in establishing apprenticeships, but also some financial incentive to assist with training.
The grant application was prepared in partnership with the Workforce Intelligence Network, a non-profit consortium of six Michigan Works! agencies and nine community colleges, including OCC, that work to create a comprehensive and cohesive workforce development system in Southeast Michigan. These public-private partnerships provide employers with the talent they need for greater success.
About OCC
Offering nearly 100 degrees and certificates, OCC is Michigan's largest multi-campus community college and No. 1 transfer institution in the state. The College provides academic, career training and enriching experiences, designed to empower students to reach their potential and enhance our community. More than 1 million students have enrolled in the College since it opened in 1965. A seven-person Board of Trustees governs OCC. Board members are elected on a non-partisan, at-large basis, serve as volunteers and are not paid. Mission statement: OCC is committed to empowering our students to succeed and advancing our community. Learn more at oaklandcc.edu.
Media Contact: OCC Marketing & Communications | 248.341.2020 | contactus@oaklandcc.edu