Susan Gibson was sworn in as a newly-elected trustee at the first OCC Board of Trustees meeting for the New Year. A Lake Orion resident, Gibson is a regional director of client services and business development with Rehmann, a financial services and business advisory firm; she previously served as the executive director of sales and community initiatives for Corp! Magazine.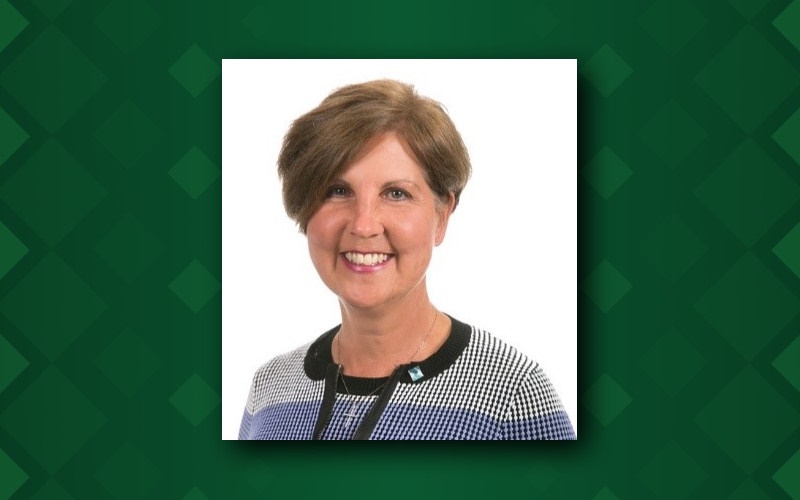 Newly-elected Trustee Susan Gibson
"Susan brings deep business and community experience to our board with more than 30 years working in media and business, including nearly 20 years as a business owner and entrepreneur," said OCC Chancellor Peter Provenzano, Jr. "I look forward to working with her, and the College's newly elected officers and returning trustees, as we continue to expand OCC's mission to empower our students to succeed and advance our community."
"It is an extreme honor to be elected and I'm very excited about serving the College as a Trustee," Gibson said. "I plan to bring my experience to OCC's Board to assist with continually improving the institution in its ability to provide exceptional educational experiences to its students, while the College remains a valued employer in this region."
In addition to her work experience, Gibson has also been involved in a number of community organizations, including Leadership Oakland, the Michigan Diversity Council and the Asian Pacific American Chamber of Commerce.
Officers Elected
Pamela Jackson of Commerce Township was elected chair of the Oakland Community College Board of Trustees by her fellow board members during the board's first meeting of the New Year. Other officers elected at the meeting included Kathleen Bertolini of Clarkston, vice-chair; Susan Anderson of Royal Oak, treasurer; and newly elected Trustee Susan Gibson of Lake Orion, secretary. The elections are for two year terms for each office, respectfully.
Jackson, a trustee since 2016, is a retired OCC faculty member and consultant/owner of Fresh Perspectives specializing in construction, historic restoration, renovations and prison education.
Bertolini is an HR trainer with Oakland County and retired middle school teacher and has been a trustee since 2016.
Anderson was elected to the board in 2016, and owns SE Anderson & Associates LLC, which provides computerized accounting, bookkeeping and tax services to small and medium-sized businesses.
Gibson was newly-elected to the board in the November, 2020 election and is the regional director of client services and business development for Rehmann.
Other board members continuing as trustees at large are:
Shirley Bryant of Farmington Hills, a retired executive director of community relations for the Birmingham Public Schools, who has been a trustee since 2008; Pamala Davis of Clawson, a retired code enforcement officer for the City of Royal Oak and a trustee since 1994; and Christine O'Sullivan of Madison Heights, a business manager with O'Sullivan Moving & Storage Company, who has been a trustee since 2012.
The seven members of the OCC board of trustees are elected on a nonpartisan, at-large basis by voters living within the college district, an area that generally coincides with the boundaries of Oakland County. Trustees serve as volunteers and are not paid for their services.
For additional information on the board visit, oaklandcc.edu/about/board-of-trustees.
About OCC
Offering nearly 100 degrees and certificates, OCC is Michigan's largest multi-campus community college and No. 1 transfer institution in the state. The College provides academic, career training and enriching experiences, designed to empower students to reach their potential and enhance our community. More than 1 million students have enrolled in the College since it opened in 1965. A seven-person Board of Trustees governs OCC. Board members are elected on a non-partisan, at-large basis, serve as volunteers and are not paid. Mission statement: OCC is committed to empowering our students to succeed and advancing our community. Learn more at oaklandcc.edu.
###
Media Contact: Marketing & Communications | 248.341.2020 | contactus@oaklandcc.edu