Going above and beyond. Knowing your values and sticking to them. Hard work and a great team. These are the traits of an award-winning organization and OCC has done it again. This time in the area of budget and finance – key to any organization's operations and ability to manage unexpected challenges.
The Government Finance Officers Association (GFOA) recently awarded OCC with a Distinguished Budget Award, the highest form of recognition in governmental budgeting. It's an award very few community colleges across the country have received. Along with the Distinguished Budget Award, the GFOA also awarded a Certificate of Recognition for Budget Preparation to the College's Budget and Financial Planning Department for the June 30, 2021-2025 Budget and Financial Forecast document.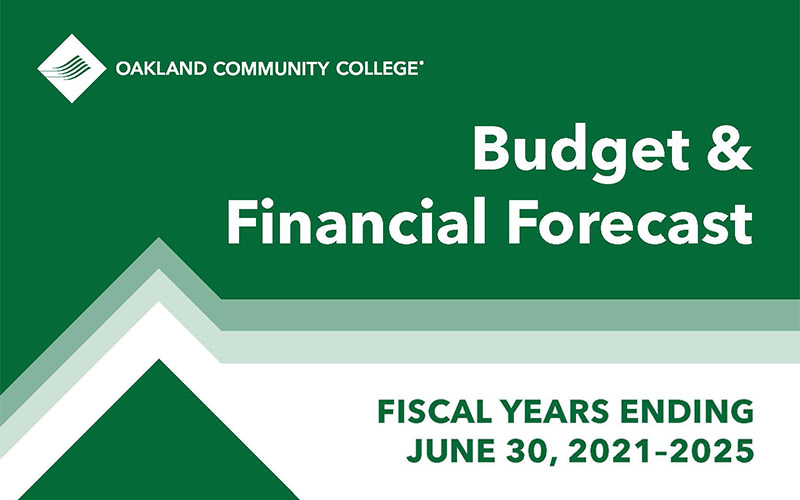 According to the GFOA, these awards of excellence represent a significant accomplishment and a commitment to meeting the highest principles of governmental budgeting and planning. To earn the Distinguished Budget Award recognition, the public entity must publish a budget document that meets program criteria as a policy document, financial plan, operations guide, and communications tool. This award is for OCC's report for fiscal year beginning July 1, 2020.
"Award-winning financial documentation and an award-winning financial team demonstrate that hard work and excellence continue to ensure OCC is on sound financial footing," OCC Chancellor Peter Provenzano said. "As careful stewards of the resources entrusted to us by our community, we strongly believe in financial transparency and financial stability. These awards and documents are a testament to that commitment."
"In addition to an in-depth look at the budget and forecasted numbers, the budget document provides historical information about the College, its mission and strategic plan, the budget and financial policies, and the planned capital projects," said Renee Oszust, OCC's Director of Budget and Financial Planning. "The document is designed to provide readers with a comprehensive look at the current and future financial plans of the College."
To view the report, visit oaklandcc.edu/about/transparency-at-occ.
About Government Finance Officers Association (GFOA)
The Government Finance Officers Association (GFOA), founded in 1906, represents public finance officials throughout the United States and Canada. The association's more than 20,000 members are federal, state/provincial, and local finance officials deeply involved in planning, financing, and implementing thousands of governmental operations in each of their jurisdictions. GFOA's mission is to advance excellence in public finance.
About OCC
Offering nearly 100 degrees and certificates, OCC is Michigan's largest multi-campus community college and No. 1 transfer institution in the state. The College provides academic, career training and enriching experiences, designed to empower students to reach their potential and enhance our community. More than 1 million students have enrolled in the College since it opened in 1965. A seven-person Board of Trustees governs OCC. Board members are elected on a non-partisan, at-large basis, serve as volunteers and are not paid. Mission statement: OCC is committed to empowering our students to succeed and advancing our community. Learn more at oaklandcc.edu.
###
Media Contact: Marketing & Communications | 248.341.2020 | contactus@oaklandcc.edu