OCC Social Science Faculty Michael Vollbach recognized for his inclusive teaching style and advocacy
Speaking out against insensitivity and prejudice. Constantly striving for improvement beyond the status quo. Continually envisioning new ways of inclusion for all. These are all qualities exemplified by Michael Vollbach, OCC's 2022 Diversity Champion.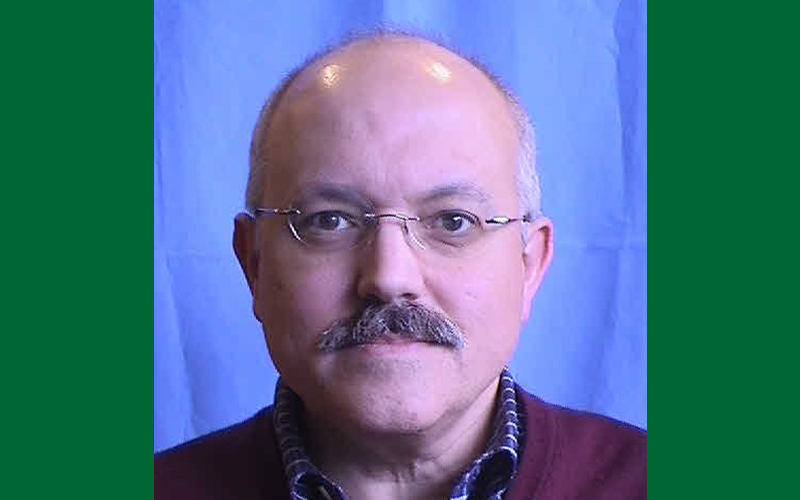 Michael Vollbach, 2022 Diversity Champion
Vollbach, a Social Science Faculty Member at OCC's Royal Oak campus, was nominated by a group of his colleagues – Faculty members Lloyd Crews, Rodney Lake, Cheryl Neely and Nancy Shockley — who wrote: "There are many things that distinguish [Vollbach] for this honor: his pedagogy and teaching style, his work on social sciences fighting for diverse search committees and creating a safe space in his classroom for all students."
Vollbach is known throughout the department for his mentorship of new faculty members, dedication to weaving diverse and equitable pedagogy into class material, and tireless efforts to ensure that search committees for new hires treat diversity as a priority. "While it is not always easy to stand up for DEIJ," the nominators wrote, "Mike would say it's the right thing to do."
"A diversity champion is someone who embodies and serves as the conscience of Diversity, Equity, Inclusion and Justice, speaks out against injustice, shows respect for others through their words and actions and uses their influence to impact change," said Kristina Marshall, OCC's Director of Diversity, Equity, Inclusion and Justice (DEIJ). "We are proud of our 2022 Diversity Champion."
Vollbach joins a long list of Diversity Champions recognized by OCC each year since 1999. Previous recipients have been commended for their dedication to prioritizing DEIJ issues, commitment to students and colleagues, and leadership during times of change and uncertainty.
Congratulations are also in order for the 2022 Diversity Champion Honorable Mentions:
Nahrein Atkinson, Counselor at Royal Oak Campus
Michelle Fether-Samtouni, Sociology Faculty at Auburn Hills Campus
Anthony Thomas, Counselor at Orchard Ridge Campus
Marc Thomas, Dean of Teaching Excellence at Orchard Ridge Campus
Inaugural College-wide DEIJ Empowerment Summit
The 2022 Diversity Champion was announced at OCC's DEIJ Empowerment Summit on Friday, April 22.
The summit was hosted by Marshall, Chancellor Peter Provenzano and Vice Chancellor for Human Resources and Diversity, Equity, Inclusion & Justice Andre' Poplar. Topics ranged from the significance of DEIJ initiatives in the overall College strategic plan to a review of accomplishments since the launch of the DEIJ office in 2021 as well as a look ahead and opportunities for the entire college community to engage through education and change.
"This summit reflects our commitment to providing meaningful and transformative change, in a time unlike any other," said Provenzano. "I am very proud of the work of our Office of Diversity, Equity, Inclusion and Justice and how, together, we are increasing our understanding and awareness and taking action, with a great deal of work that lies ahead."
A video reflecting on DEIJ at OCC was also unveiled during the Summit; click here to watch the video.
The Summit closed with an inspiring keynote presentation from Bamby Salcedo, a prominent transgender Latina activist and President & Chief Executive Officer of TransLatin@ Coalition.
###

About OCC
Offering nearly 100 degrees and certificates, OCC is Michigan's largest multi-campus community college and No. 1 transfer institution in the state. The College provides academic, career training and enriching experiences, designed to empower students to reach their potential and enhance our community. More than 1 million students have enrolled in the College since it opened in 1965. A seven-person Board of Trustees governs OCC. Board members are elected on a non-partisan, at-large basis, serve as volunteers and are not paid. Mission statement: OCC is committed to empowering our students to succeed and advancing our community. Learn more at  oaklandcc.edu.
Media Contact: Marketing & Communications | 248.341.2020| contactus@oaklandcc.edu