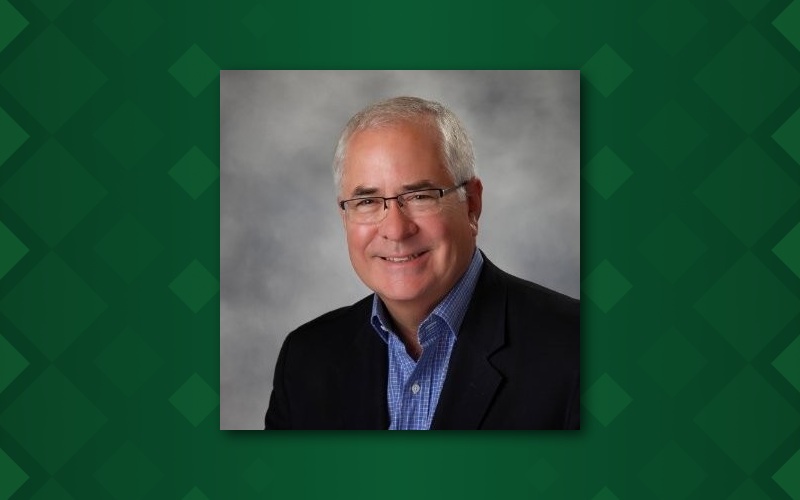 Doug Smith
Douglas J. Smith, Executive Director of Government and Community Relations who has spent his storied career building workforce and economic development partnerships that positively impacted communities throughout Michigan, has announced his retirement from Oakland Community College.
"Everyone in Michigan knows Doug and speaks highly of him. His network of contacts in government and Michigan businesses has been vital in connecting OCC with many key leaders," OCC Chancellor Peter Provenzano, Jr. said. "He is passionate about workforce and economic development and he understands why Oakland County was a great place for companies to locate and what they needed to succeed. It was that knowledge and foresight that guided many of our educational and training programs to help businesses succeed."
Smith joined OCC in March 2016 as Interim Executive Director of Economic and Workforce Development and Lifelong Learning, providing oversight for the College's workforce and professional development and continuing education programs. This included the Goldman Sachs 10,000 Small Businesses and Michigan New Jobs Training programs. He then moved to his most recent post leading government and community relations for the College. In addition to his economic and workforce development successes, Smith also played a key role in garnering community support for OCC's 2019 millage renewal.
"Doug served as co-leader of the outreach team that designed and implemented the information campaign for the college's successful November 2019 millage renewal. His contribution was pivotal, and helped attain a record-high, 72 percent community support and win majorities in every community in Oakland County," Dan Jenuwine, Vice Chancellor for Advancement.
Prior to joining OCC, Smith held multiple positions with the Michigan Economic Development Corporation, where he worked with MEDC's statewide network of local and regional economic development partners and chaired the Collaborative Development Council; was the Deputy County Executive with Oakland County, directing the economic development effort for the county; and directed economic development activities for the City of Troy. He also held management positions at Walsh College, Grand Valley State University, the Michigan Department of Commerce and the State of Michigan.
One of the area leaders who worked closely with Smith on workforce and economic development was Alan Kiriluk, the founder and chairman of KIRCO, a Michigan-based commercial real estate development, construction and property management company.
"Doug has been a dear friend of mine for decades and a great partner over our longstanding relationship," Kiriluk said. "Over the years, I have seen his hard work and energy impact our community in many aspects from the economy, transportation, education and workforce development. Doug is always readily available to give his time to our mutual community efforts and I have appreciated that very much. He will always have my utmost respect. The citizens of the State of Michigan, Southeast Michigan and Oakland County have all benefited from his influence and efforts."
Dennis Muchmore, Government Relations Practice Co/Leader at Honigman LLP, also had praise for Smith's dedication to make a positive impact on colleges and the community.
"Doug Smith has spent his entire career creatively approaching the problems of communities, colleges and the state and providing solutions to the increasingly complex public administration challenges," he said. "Of all my friends in public life, none has approached these challenges with a more positive, dedicated effort and for that matter, done it with that trademark Doug Smith smile. He is a one of a kind."
Smith holds a master's degree from the University of Michigan in public policy specializing in international economics, and a bachelor's degree in economics and government from Lawrence University (Appleton, Wisconsin). He's held board and other volunteer positions on the Michigan Municipal Services Authority; Michigan Schools and Government Credit Union; Oakland County Transportation Roundtable; Boys and Girls Clubs of America; Automation Alley; and the Detroit Regional Chamber. He was also a mayoral appointment to the Pontiac/OU Initiative.
About OCC
Offering nearly 100 degrees and certificates, OCC is Michigan's largest multi-campus community college and No. 1 transfer institution in the state. The College provides academic, career training and enriching experiences, designed to empower students to reach their potential and enhance our community. More than 1 million students have enrolled in the College since it opened in 1965. A seven-person Board of Trustees governs OCC. Board members are elected on a non-partisan, at-large basis, serve as volunteers and are not paid. Mission statement: OCC is committed to empowering our students to succeed and advancing our community. Learn more at oaklandcc.edu.
###
Media Contact: OCC Marketing & Communications | 248.341.2020 | contactus@oaklandcc.edu