Former Henry Ford Health System Executive Elizabeth R. Schnell Brings Brand Experience to Region's Leading Community College
Oakland Community College has named Elizabeth R. Schnell to vice chancellor of marketing and communications and member of the College's executive team. She joins OCC from Henry Ford Health System where she initiated multiple brand campaigns and the Emmy award-winning Minds of Medicine program. In her new role, she reports to OCC Chancellor Peter Provenzano, Jr.
"Liz's contributions to Henry Ford Health System are extensive and impressive. She brings deep experience in digital marketing to our award-winning communications team that is vital as we continue to open new doors serving our students and community" said Provenzano. "Her expertise with innovative social media campaigns, interactive educational programs and information outreach will greatly benefit OCC and our community."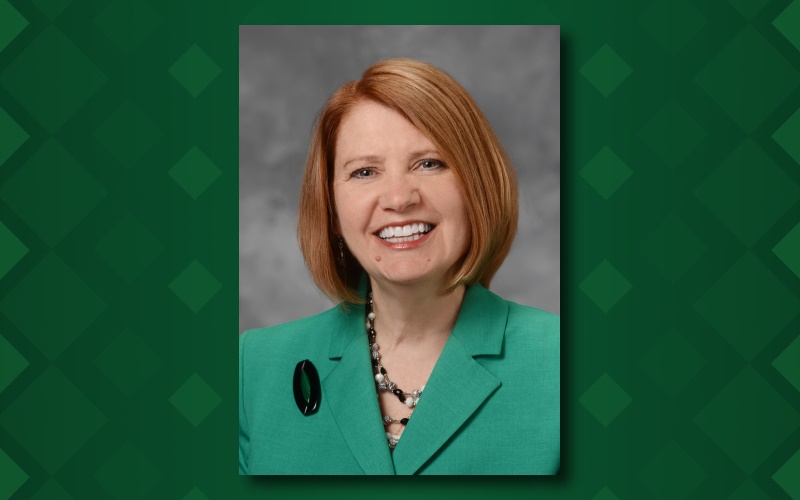 Elizabeth R. Schnell
In her new role, Schnell will be responsible for digital marketing, advertising, social media, public relations and branding. She is a 32-year veteran of Henry Ford Health System where she ascended to vice president, marketing and brand strategy, rising through the ranks in planning, marketing and public relations.
"OCC continues to attract high caliber talent like Liz, who provide even greater insight as we remain focused on excellence, innovative offerings and moving forward with plans to further our mission to empower student success and advance our community," Provenzano added.
Schnell has 13 local Emmy Awards, served as a guest lecturer at the University of Michigan, and is a sought-after speaker on the topics of marketing automation, customer relationship management, branding and organizing system marketing.
"At the heart of Oakland Community College is its ability to empower excellence in students and across the community," said Schnell. "OCC has a strong, dynamic brand. I'm eager to explore the many new and unique ways we can share the OCC story and help grow awareness of the educational experience and success of our students."
Schnell graduated from Wayne State University with a Bachelor of Arts in Journalism and a concentration in Public Relations / Advertising. She is a member of The Leaders Board Strategic Issues & Marketing; National Academy of Television Arts & Science, Michigan Chapter; and past President of the Michigan Health Care Communicators Association.
About OCC
Offering nearly 100 degrees and certificates, OCC is Michigan's largest multi-campus community college and No. 1 transfer institution in the state. The College provides academic, career training and enriching experiences, designed to empower students to reach their potential and enhance our community. More than 1 million students have enrolled in the College since it opened in 1965. A seven-person Board of Trustees governs OCC. Board members are elected on a non-partisan, at-large basis, serve as volunteers and are not paid. Mission statement: OCC is committed to empowering our students to succeed and advancing our community. Learn more at oaklandcc.edu.
Media Contact: OCC Marketing & Communications | 248.341.2020 | contactus@oaklandcc.edu