OCC holds virtual event to honor employees
Al Mallast has left his mark on Oakland Community College – literally. The craftsman has painted everything from boiler pumps to basketball courts to nearly every single wall inside the buildings at the Highland Lakes Campus during his 45 years of working at the college.
Gary Scavnicky, meanwhile, has made a difference in the lives of his students who have gone from not knowing a single word of Spanish to being able to have conversations in his classroom and abroad in Spain.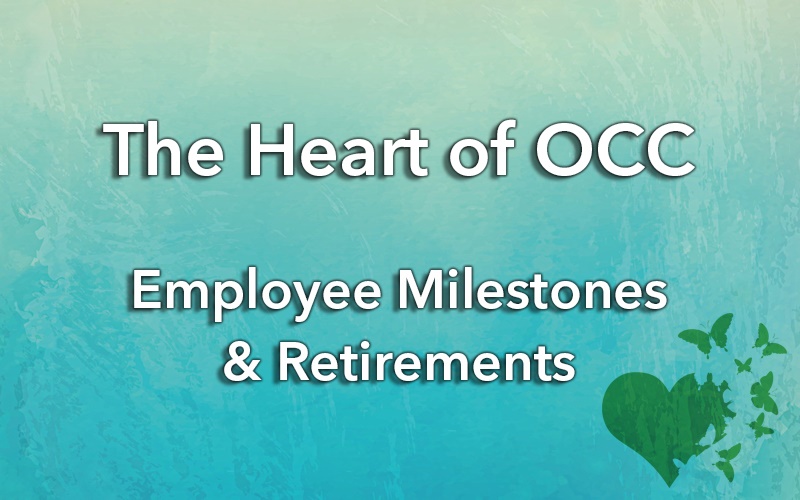 Mallast and Scavnicky underscore how different, yet important, their work is at Oakland Community College. They were among nearly 200 employees and recent retirees recognized Feb. 11 during an anniversary and retirement virtual event.
"Our employees are truly at the heart of OCC, ensuring our students succeed," Chancellor Peter Provenzano said. "Their dedication and hard work is measured not only in milestone and professional achievements, but, more notably, in the success of those we serve throughout our community."
Scavnicky said he is proud to have spent the past 45 years teaching at OCC.
"You have the freedom to teach," he said. "You have the support of the administration, excellent facilities, very good secretarial services and everything you need to make your classroom – and students – successful."
During the event, honorees and special guests shared in a virtual presentation on "The Butterfly Effect," participated in a thought-provoking and lively test of College trivia, and were recognized by Provenzano and Vice Chancellor for Advancement Daniel J. Jenuwine for their deep commitment and dedication to the college.

Jenuwine noted Scavnicky and Mallast, and their colleagues, have an amazing legacy of service and reminded all employees that their time spent at OCC truly matters. "Student success is at the heart of what we do at OCC," he said. "Without a doubt, each of you are at the heart of that work."
Employees and retirees each received "The Butterfly Effect" book, an OCC bookmark, and a recognition lapel pin for their years of service.

To watch the Employee Recognition Virtual Event visit https://youtu.be/y1kl17kV1ak.
About OCC
Offering nearly 100 degrees and certificates, OCC is Michigan's largest multi-campus community college and No. 1 transfer institution in the state. The College provides academic, career training and enriching experiences, designed to empower students to reach their potential and enhance our community. More than 1 million students have enrolled in the College since it opened in 1965. A seven-person Board of Trustees governs OCC. Board members are elected on a non-partisan, at-large basis, serve as volunteers and are not paid. Mission statement: OCC is committed to empowering our students to succeed and advancing our community. Learn more at oaklandcc.edu.
###
Media Contact: Marketing & Communications | 248.341.2020 | contactus@oaklandcc.edu