Nearly 300 Foundation Scholarships Help OCC Students Pay for College
While college students are adapting to the uncertainties of the fall semester nationwide, OCC students can count on the college's remote and online learning formats – and, the opportunity to apply for nearly 300 academic scholarships worth more than $325,000 to help them achieve their educational goals.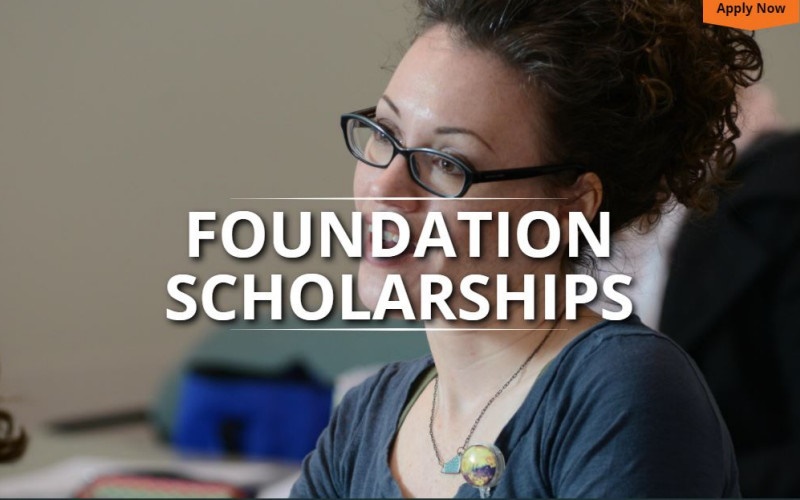 Students registered for fall term at OCC can log into OCC-SOS Award Management / AcademicWorks to complete the General Application by Friday, Sept. 4, 2020. The system automatically matches students to the many scholarships opportunities available to them. Award notifications begin the week of September 7. High school or college guest students, high school dual enrolled students or students who have not attended OCC in the last two years are not eligible for OCC Foundation scholarships.
Completing the General Application ensures students are registered for scholarship opportunities throughout the 2020-2021 academic year, including the Fall 2020 and Winter and Summer 2021 semesters. During the last 2019-2020 academic year, the OCC Foundation awarded scholarships in excess of $300,000 to more than 300 students.
"The OCC scholarship program connects students and donors in ways well beyond a financial contribution. We are fortunate that so many of our alumni, community members, employees, retirees and local businesses help our students on their way to fulfilling careers," said Vice Chancellor for Advancement and Executive Director, OCC Foundation.
"With the impact the COVID-19 pandemic has had on many students across the country and in our own community, we are grateful to be able to continue the Foundation's tradition of providing scholarships to help recipients fund their education," he said.
Founded in 1979, the OCC Foundation has raised more than $10 million for student scholarships and support to date.
Students with questions regarding the OCC Foundation Scholarships should contact the Foundation at (248) 341.2137 or email at occfoundation@oaklandcc.edu. For more information about OCC Foundation, visit https://oaklandcc.edu/foundation/default.aspx.
About the OCC Foundation
The OCC Foundation was formed in 1979 to connect the people and programs of OCC to supporters in the community who share our passion for education. The OCC Foundation is a 501(c)(3) nonprofit corporation. Gifts to the Foundation are tax-deductible to the fullest extent of federal and state law. The Foundation has a variety of giving options for interested donors, such as sustaining gifts, estate gifts, tributes and memorials, and named annual and endowed scholarships and funds, to name a few. For more information about the OCC Foundation or to donate, visit oaklandcc.edu/foundation or call 248.341.2137.
About OCC
Offering nearly 100 degrees and certificates, OCC is Michigan's largest multi-campus community college and No. 1 transfer institution in the state. The College provides academic, career training and enriching experiences, designed to empower students to reach their potential and enhance our community. More than 1 million students have enrolled in the College since it opened in 1965. A seven-person Board of Trustees governs OCC. Board members are elected on a non-partisan, at-large basis, serve as volunteers and are not paid. Mission statement: OCC is committed to empowering our students to succeed and advancing our community. Learn more at oaklandcc.edu.
###
Media Contact: OCC Marketing & Communications | 248.341.2020 | contactus@oaklandcc.edu