"Latinos: Driving Prosperity, Power, and Progress in America." This is the theme of the 2023 annual Hispanic Heritage Month, centered around the history and culture of Spain, Mexico, the Caribbean, and Central and South America.
Enacted into law in 1988 and celebrated nationally from September 15 to October 15, this time is dedicated to recognizing and celebrating the many contributions, diverse cultures, and extensive histories of the American Latino community.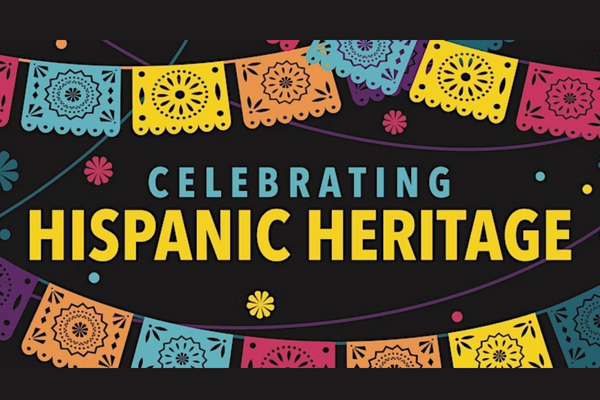 "Cultural observances such as Hispanic Heritage Month provides us an opportunity to learn about and appreciate the rich diversity that strengthens not only OCC, but our community at large, including the significant contributions of our Hispanic and Latinx students, employees and community members," said OCC Director of Diversity, Equity, Inclusion and Justice (DEIJ) Kristina Marshall.
Students, employees and the community are invited to join colleagues and friends at the following Hispanic Heritage Month events:
Hispanic Heritage Month Buffet
[In-Person Event] Thursday, Sept. 28, 11:15 a.m.—1 p.m. | Orchard Ridge campus
In celebration of Hispanic Heritage Month, the DEIJ team has joined forces with OCC's Culinary Studies Institute to invite you to a delicious lunch buffet featuring cuisine from different Latin/Hispanic countries. Ven a celebrar con nosotros (Come celebrate with us!). Register and learn more on the College's Culinary Studies Institute event page.
Unexpected Tours
[Virtual Event] Monday, Oct. 2, 10-11 a.m.
This interactive experience traces Hispanic and Latinx history, with a focus on music and culture. You'll enjoy virtually exploring important monuments and sites in St. Augustine, Florida, and Austin, Texas, while playing musical trivia with our engaging guides. Space is limited; register today.
To learn more about Diversity, Equity, Inclusion and Justice at Oakland Community College and stay up to date with events throughout the year, visit OCC's DEIJ website.
About OCC
Offering nearly 100 degrees and certificates, OCC is Michigan's largest multi-campus community college and one of the top transfer institutions in the state. The College provides academic, career training and enriching experiences, designed to empower students to reach their potential and enhance our community. More than 1 million students have enrolled in the College since it opened in 1965. A seven-person Board of Trustees governs OCC. Board members are elected on a non-partisan, at-large basis, serve as volunteers and are not paid. Mission statement: OCC is committed to empowering our students to succeed and advancing our community. Learn more at oaklandcc.edu.

Media Contact: Marketing & Communications | 248.341.2020 | contactus@oaklandcc.edu