Jeremy Guc, who has extensive recruiting and admissions experience in both four-year and community college fields, has been named director of admissions at OCC.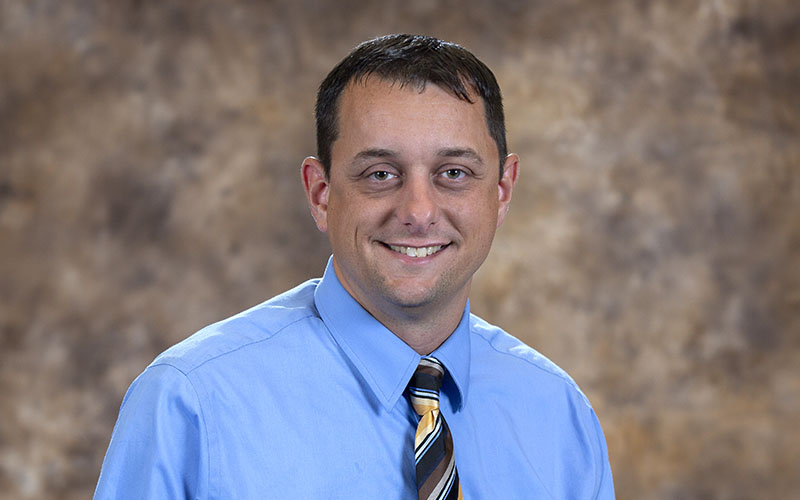 Guc comes to OCC from Henry Ford College in Dearborn, Mich., where he was supervisor, admissions and recruiting. He began his career at Walsh College, in Troy, Mich. serving in a variety of progressive recruiting and admissions positions, including director of admissions and academic advising prior to joining Henry Ford College.
In his new role at OCC, Guc is responsible for administrative leadership for recruitment, admissions and outreach to prospective students and collaborating with OCC colleagues on college initiatives.
"OCC is thrilled to have Jeremy join our Admissions team. His focus is on helping the students," said Elizabeth Schnell, Vice Chancellor, Marketing and Communications. "Jeremy's recruitment expertise, leadership and positive attitude will benefit all future OCC students as they take their first steps on their career journey."
Guc complimented the work OCC's admission's team and is looking forward to helping to continue to tell potential students and the community the benefits that OCC offers.
"One of my goals is to help bring increased top-of-mind awareness about OCC when students are making their decision about college," Guc said. "Whether students want to prepare to transfer to a four-year institution with minimal college debt or get a certificate or associate degree that immediately prepares them for the workforce, OCC can help them reach their academic or career goals."
Guc said that during his time at Walsh College, he found that most of the college's undergraduate students had transferred from a community college.
"For many students, the accessibility provided by community colleges is what brings a college degree within reach," he added. "That was a big reason I wanted to gain experience at a community college. Having grown up in Oakland County, I feel this is the perfect time to return home and continue my career at OCC."
Guc earned a bachelor of arts in Organizational Studies from the University of Michigan and a master of science in Management from Walsh College.
###
About OCC
Offering nearly 100 degrees and certificates, OCC is Michigan's largest multi-campus community college and No. 1 transfer institution in the state. The College provides academic, career training and enriching experiences, designed to empower students to reach their potential and enhance our community. More than 1 million students have enrolled in the College since it opened in 1965. A seven-person Board of Trustees governs OCC. Board members are elected on a non-partisan, at-large basis, serve as volunteers and are not paid. Mission statement: OCC is committed to empowering our students to succeed and advancing our community. Learn more at oaklandcc.edu.
Media Contact: Marketing & Communications | 248.341.2020 | contactus@oaklandcc.edu