Aspen Presidential Fellow and Crain's Notable Women in Education Leadership Awardee brings dedicated focus on community college student success to her new position
Oakland Community College has appointed Dr. Kimberly M. Hurns Vice Chancellor for Students Services. Hurns brings more than 20 years of higher education experience as a former faculty member, academic dean, chief academic officer and most recently served as executive vice president for Instruction and Academic Affairs at Washtenaw Community College.
In her new role, Hurns joins OCC's executive leadership team, responsible for providing hands-on leadership and strategic direction for all student services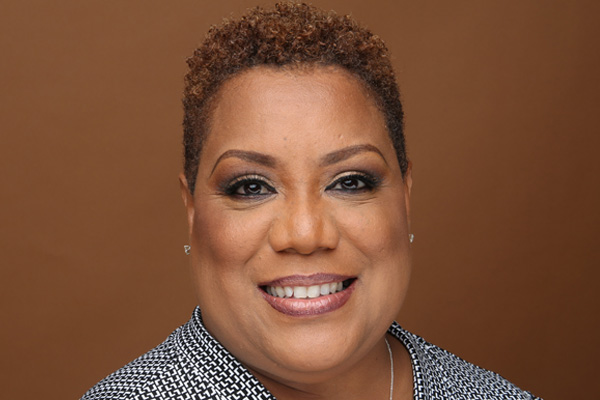 operations and functions at the College.
"Dr. Hurns brings a strong student-centered leadership background and really understands the community college experience and academic journey our students are on," said OCC Chancellor Peter Provenzano. "She will be a true champion for student success at OCC."
As chief student services officer, Hurns is charged with providing vision for OCC's student services mission and identifying emerging opportunities to promote and support student success. She is responsible for the following student services areas at the College: Enrollment Services, College Readiness and Counseling, Student Engagement, the Registrar's Office, Athletics, the F1 International Student Advisor Office and the Secondary Partnerships Office. She will also be responsible for strategic initiatives and fostering an inclusive and diverse culture that leads to success for all students.
"My higher education experience began in a community college classroom," said Hurns. "I know what it's like to have students from age 16 to 60-plus and the value of diversity in the classroom. I also appreciate that each student brings different experiences and needs for academic support and wrap around services. Our work is to understand those needs and provide that support to ensure their success."
"Community colleges are a hopeful place with hard-working people, passionate about making a difference in the lives of others," she added. "To work in the same community where I live and interact with people in multiple ways lends more to my leadership and the mission of community college. It means a lot to me as we work to support one another and advance our community."
A first-generation college graduate, Dr. Hurns earned her Doctorate of Management and Executive Leadership from Walsh College; an MBA in Marketing and Strategic Information Systems from Loyola University Chicago; and a bachelor's of business administration from Eastern Michigan University. She received Eastern Michigan University's Black Alumni Award for Distinguished Alumni.
###
About OCC
Offering nearly 100 degrees and certificates, OCC is Michigan's largest multi-campus community college and one of the top transfer institutions in the state. The College provides academic, career training and enriching experiences, designed to empower students to reach their potential and enhance our community. More than 1 million students have enrolled in the College since it opened in 1965. A seven-person Board of Trustees governs OCC. Board members are elected on a non-partisan, at-large basis, serve as volunteers and are not paid. Mission statement: OCC is committed to empowering our students to succeed and advancing our community. Learn more at oaklandcc.edu.
Media Contact: Marketing & Communications | 248.341.2020 | contactus@oaklandcc.edu