Kristina Marshall Named Director of Diversity, Equity, Inclusion and Justice
Kristina M. Marshall, a champion of diversity and inclusion initiatives, has been hired as Director of Diversity, Equity, Inclusion and Justice (DEIJ) at Oakland Community College (OCC). She brings a wealth of experience in DEIJ and higher education to the newly created position.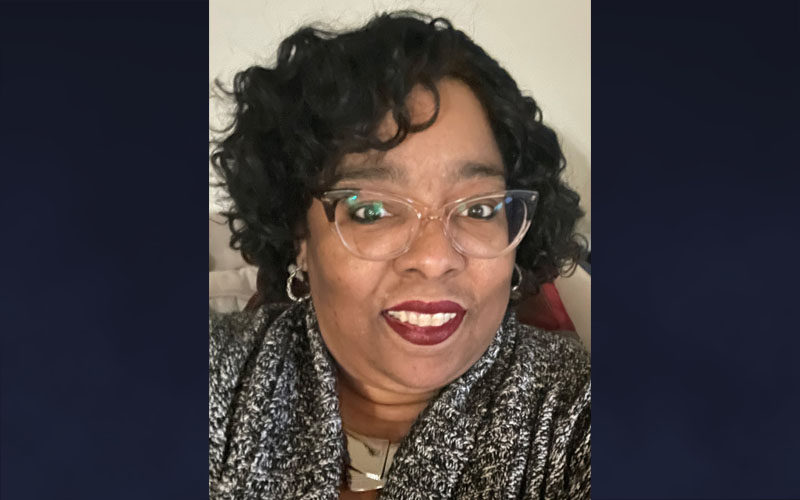 Marshall currently serves in a variety of national diversity leadership roles including current Co-chair of the National Advisory Council for the National Conference on Race and Ethnicity in American Higher Education. She is also the recipient of numerous honors and awards, including Crain's 2021 Notable Executives in DEI, Michigan Women's Hall of Fame Judge, and Instructor of the Year at Baker College.
She most recently served as the Diversity, Equity, and Inclusion Officer as well as the Director of the Human Services Program for Baker College, the state's largest independent, not-for-profit college. Among her most recent accomplishments, she was instrumental in launching Baker's DEI foundational training series for faculty and staff and developed vital discussion panels for employees and students to dispel misunderstandings and stereotypes, with a focus on current events through the lens of systemic problems in society.
"Kristina brings tremendous experience, understanding and enthusiasm to this position," said OCC Vice Chancellor for Human Resources and Diversity, Equity and Inclusion Andre' L. Poplar. "I am excited to have her join our team and look forward to working with her in implementing transformative change at OCC."
According to OCC Chancellor Peter Provenzano, the recent appointments of both Marshall and Poplar, who joined the College in February, 2021, will further support the College's commitment to fostering a culture of understanding and appreciation of diversity, equity and inclusion. He stated, "This work is foundational to our personal and professional relationships and our efforts to positively impact our community and prepare our students for opportunities in a vibrant, global-based economy."
Marshall says she is enthusiastic about joining the diverse, multi-campus community college.
"I chose OCC because they are committed to fostering an environment where students, faculty and staff feel a sense of belonging and value. They understand that people are our most valuable assets," she said. "I look forward to improving OCC's culture of inclusive excellence even further, where students, faculty and staff are offered the opportunity to thrive and bring value to the community."
In addition to her background in DEI and human services, Marshall has extensive college teaching experience at both Baker College and Lansing Community College. She earned her Juris Doctor degree from Thomas M. Cooley Law School and a Bachelor of Arts degree from Miami University.
###
About OCC
Offering nearly 100 degrees and certificates, OCC is Michigan's largest multi-campus community college and No. 1 transfer institution in the state. The College provides academic, career training and enriching experiences, designed to empower students to reach their potential and enhance our community. More than 1 million students have enrolled in the College since it opened in 1965. A seven-person Board of Trustees governs OCC. Board members are elected on a non-partisan, at-large basis, serve as volunteers and are not paid. Mission statement: OCC is committed to empowering our students to succeed and advancing our community. Learn more at oaklandcc.edu.
Media Contact: Marketing & Communications | 248.341.2020 | contactus@oaklandcc.edu