When Valeria Lezama arrived in Michigan with her family in April 2019 after her dad's automotive job was relocated, she had just graduated from high school in Puebla, Mexico. As she looked at her college options in the U.S., she had no idea if she was capable of quickly transitioning to a completely different higher education system in the fall. She felt stressed and completely lost.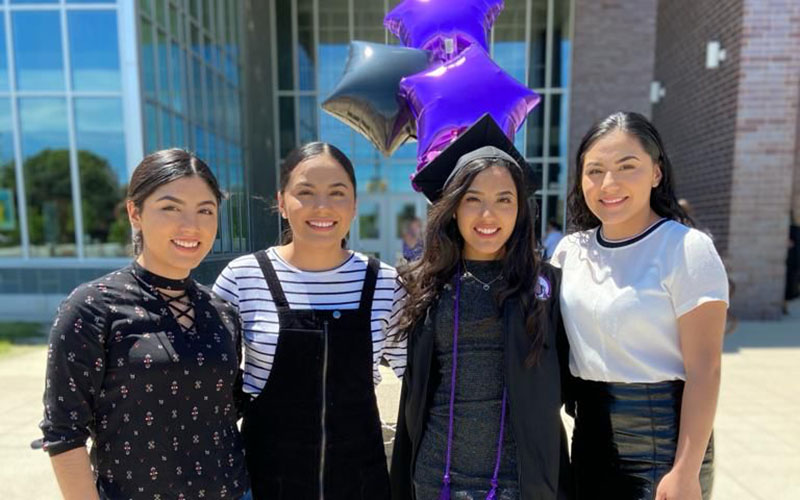 Valeria teamed up with her sister Jennifer, an incoming high school senior, to quickly research universities and learned about an opportunity they said isn't offered in Mexico - community college.
The concept of earning an associate degree in two years and then transferring to a university sounded intriguing to the sisters, who are now both OCC alumni.
"The OCC counselors explained everything to me from the moment I wanted to apply to the College through graduation," Valeria said. "I always had that support from professors, counselors and staff. The professors are really good. I decided I wanted to go into finance because of my professors."
In the fall, Valeria and Jennifer's twin sisters, Rocio and Gabriela, will follow their lead and begin their post-secondary education at OCC. The twins graduated in May from West Bloomfield High School.
"I'm excited," Rocio said. "I'm sure I will have very good instructors and the opportunity to get involved in activities. Jennifer was in the student recruiter program, and I think I will do the same. English is not my first language, and this would give me the opportunity to practice speaking in front of more people."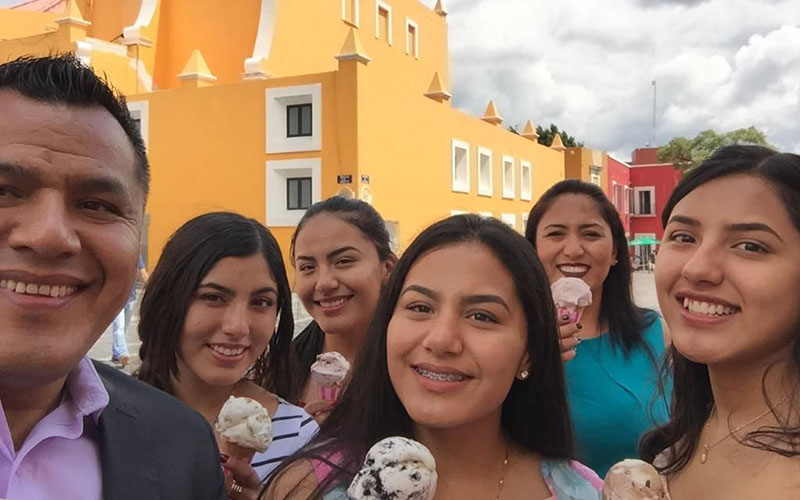 Valeria received an associate in business administration from OCC in 2021 and now attends Oakland University. Jennifer graduated in May with two degrees-an associate in applied science and an associate of arts. In the fall, Jennifer will transfer to the University of Michigan in Ann Arbor and major in mechanical engineering.
"What I like the most about OCC is all the resources and support the faculty and OCC community give you," Jennifer said. "I have found a lot of support and motivation from faculty at OCC because class sizes are small, we have a very good connection with instructors, and they can get to know you better. I think that is something I could not get at another institution."
While attending OCC, Valeria and Jennifer were active in student life despite the pandemic. Valerie served as Phi Theta Kappa (PTK) secretary at the Auburn Hills campus while Jennifer was involved in the Conversations Partner Program and served as PTK vice president of service and a student recruiter.
After seeing her sisters' success, Gabriela said OCC became her college of choice for the fall.
"You can transfer to a university and save money," she said. "It also gives you time to decide which area of study you want to pursue."
Jennifer said OCC made the transition to a new and different educational system easier.
"If your goal is to get a higher education degree, you can do that with just a different path and in the end, you will get more from that by going to OCC," she said.
About OCC
Offering nearly 100 degrees and certificates, OCC is Michigan's largest multi-campus community college and one of the top transfer institutions in the state. The College provides academic, career training and enriching experiences, designed to empower students to reach their potential and enhance our community. More than 1 million students have enrolled in the College since it opened in 1965. A seven-person Board of Trustees governs OCC. Board members are elected on a non-partisan, at-large basis, serve as volunteers and are not paid. Mission statement: OCC is committed to empowering our students to succeed and advancing our community. Learn more at oaklandcc.edu.

Media Contact: Marketing & Communications | 248.341.2020 |contactus@oaklandcc.edu