Inaugural Award Competition Promotes Research and Scholarship
Writing a research paper involves curiosity, discernment, and the ability to advocate a position using information sourced from books, articles and interviews. It is a skill, and like all skills, requires practice. Those research paper "skills" were taken into account by judges who chose the winners of OCC's inaugural Outstanding Research Paper Award Competition.
"We launched OCC's Outstanding Research Paper Award Competition to promote research and scholarship, and give students an incentive to do their best work when writing OCC course-required research papers," said Beth Garnsey, Library Faculty at OCC's Highland Lakes Campus.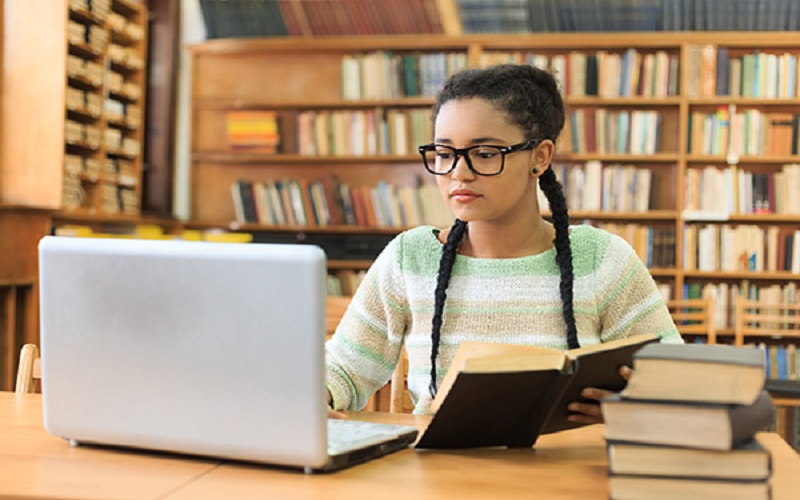 Garnsey recently announced the inaugural competition winners, selected by the library faculty from each OCC campus. The judges selected the winning research papers based on information and reasoning; quality; number and variety of references; citation usage; readability; and grammar and spelling. The OCC Libraries and Student Life sponsored the competition.
"The judges were pleased with the number and overall variety of entries received, especially considering the competition was announced shortly before campuses closed," said Garnsey. "When COVID-19 interrupted our plans for library workshops and in-person research help, we adapted by promoting the online help from our librarians available to all students via email and 24/7 chat reference. We also utilized technology to maintain the 'blind' judging process."
Students enrolled in a variety of courses including History, Interior Design, Philosophy, Nursing, Radiologic Technology as well as English Composition entered the competition. The competition was open to all OCC students, including original work and research papers written for an OCC course completed between May 2019 and April 2020. Winning entries won $75, with second place awarded $25.
OCC 2020 Outstanding Research Paper Award Competition Honorees
Auburn Hills Campus
• 1st place Tyler McDaniel, "Liberal Arts Education and Employment"
• 2nd place Sarah Motsinger, "America's Crimes Against the Japanese"
Highland Lakes Campus
• 1st place Cole Hudalla, "Socialism Supports American Values"
• 2nd place Victoria Polk, "Why We Should Vaccinate"
Orchard Ridge Campus
• 1st place Martin Hristov, "International Responsibility"
• 2nd place Jaime Honoway, "Commercial Design"
Royal Oak Campus
• 1st place Camille Dixson, "Crime, Media and Society: An Argument for Societal and Media Change on Criminal Cases"
• 2nd place Delaney Molander, "Cyberstalking and Physical Stalking Alike"
Southfield Campus
• 1st place Jessica Feigley, "Radiation Experiments in the United States"
• 2nd place Erin P., "Precautions Regarding Fetal Exposure"
The competition introduced new students to OCC's library services, and reinforced the expertise and resources available to existing students.
"When in doubt, consult an OCC librarian," said Garnsey. "We're here to help you go beyond Google to find the best resources available for your research paper."
Based on the number of participants in the inaugural contest (47 students submitted research papers), Garnsey is confident that there will be interest in future research paper competitions.
About OCC
Offering nearly 100 degrees and certificates, OCC is Michigan's largest multi-campus community college and No. 1 transfer institution in the state. The College provides academic, career training and enriching experiences, designed to empower students to reach their potential and enhance our community. More than 1 million students have enrolled in the College since it opened in 1965. A seven-person Board of Trustees governs OCC. Board members are elected on a non-partisan, at-large basis, serve as volunteers and are not paid. Mission statement: OCC is committed to empowering our students to succeed and advancing our community. Learn more at oaklandcc.edu.
###
Media Contact: OCC Marketing & Communications | 248.341.2020 | contactus@oaklandcc.edu