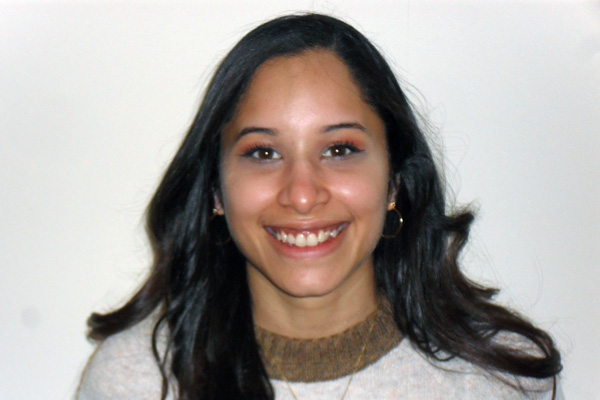 Carries out dream to make a difference and help others
Newly certified surgical technologist, Mariel Matthews, is one of 31 national scholarship recipients awarded by the Foundation for Surgical Technology. The Oakland Community College graduate is also the only Metro-Detroit recipient and, proudly, among the top-tier awardees.
The scholarships are designed to assist students entering the field.
"It's beyond exciting to be starting my journey as a Certified Surgical Technologist. It has been a dream of mine for quite a while," she said. "I have always wanted a career where I'm making a difference and helping others. I can do both of those things while helping save lives."
Despite several personal obstacles, Anita L. Caponi, director of OCC's Surgical Technology Program, said Matthews did not let these deter her from her goals to graduate and help others.
"Mariel was one of those students you dream about, always trying her best," Caponi said. "She was a good student and hard worker, driving all the way from Flint to classes at Southfield. Her clinical rotation site liked her so much they offered her a job, months prior to her graduation," she added.
Great job opportunities in the Surgical Technology field
Caponi said OCC prides itself in producing well-trained Surgical Technology students who go on to be productive members of the health care teams at the hospitals throughout Southeast Michigan and beyond. OCC graduates have a 93 percent first-time pass rate on the national certification exam, exceeding the 73.7 percent national average.
"We love teaching our students, but the field of Surgical Technology is in dire need of more people to fill jobs that are abundant in health care currently," she said.
Caponi expressed that Surgical Technology is an often underappreciated and relatively unheard-of health profession.
"People aren't as familiar with the career mostly because we are behind the mask when they do encounter us in an operating room, "she said. "But the surgeon relies on well-trained surgical technologists in order to perform surgery safely. They could not do it without CSTs."
In addition to the $1,500 scholarship, Matthews was featured in the Association of Surgical Technologist October 2002, newsletter, Surgical Technologist. In the article, she expressed her appreciation for OCC's instructional team and to her fellow classmates.
"A big thank you to my amazing instructors and program director who prepared me so well to step into the real world of surgery," she said. "I graduated in June and am blessed to have been offered a position at my clinical site hospital where I will be pursuing my passion. My new goal is to be on the heart team."
For further information about the Surgical Technology program at OCC visit Surgical Technology.
About OCC   
Offering nearly 100 degrees and certificates, OCC is Michigan's largest multi-campus community college and one of the top transfer institutions in the state. The College provides academic, career training and enriching experiences, designed to empower students to reach their potential and enhance our community. More than 1 million students have enrolled in the College since it opened in 1965. A seven-person Board of Trustees governs OCC. Board members are elected on a non-partisan, at-large basis, serve as volunteers and are not paid. Mission statement: OCC is committed to empowering our students to succeed and advancing our community. Learn more at oaklandcc.edu.
Media Contact: Marketing & Communications | 248.341.2020 | contactus@oaklandcc.edu