As a first-generation community college student with parents who immigrated from Iraq, Jennifer Tomina understands the challenges students face in completing college.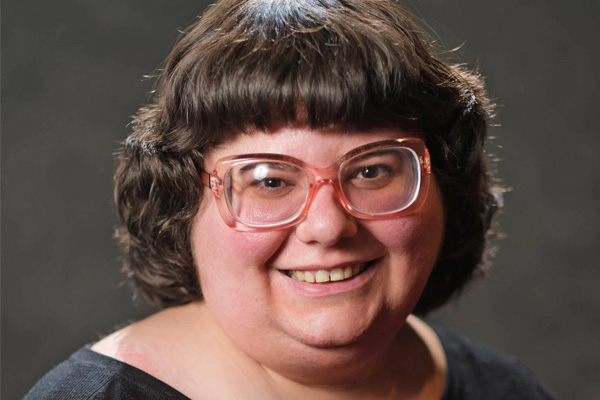 New OCC completion coach Jennifer Tomina
"No one was there to tell me what to do or where to do it," she said. "I was on my own. When I started atOCC in 2002, I thought it was a 4-year institution. I didn't earn my bachelor's degree until I was 27 years old. Life just got in the way."
But Tomina persevered. She not only earned an associate and bachelor degrees, she went on to receive two master's degrees. Now the OCC alum is using her experience to connect, engage and help students as a college completion coach.
"I want to be a good advocate for students," she said. "I've been told a lot that I understand students and talk to them on a more personable level."
Through the Michigan College Access Network's (MCAN) College Completion Corps, Tomina returned home to OCC in Decemberas an AmeriCorps member.
MCAN's goal is to increase Michigan's post-secondary educational attainment rate to 60% by 2030.
MCAN's College Completion Corps trains and places AmeriCorps members on partner college campuses across Michigan. As a college completion coach, Tomina serves a campus-defined cohort of 100-150 students. The students are first-generation, low-income, or students of color focused on staying in college and earning their degree.
OCC Dean of College Readiness Beverly Tinsley-Stanbrough said college completion coaches offer "that 'extra effort' some students don't realize they need to maintain success in their classes." The College has had college completion coaches for the past two years.
"These coaches are providing incentives and a connection to the many resources available to students, they may otherwise be unaware are available to them," she said. "They are encouraging students to fill out their Financial Aid early and schedule their counseling appointments; sharing Academic Support Center resources; encouraging them to get involved in Student Engagement at OCC; and so much more. I'm proud that OCC participates in this opportunity for students as we continue to develop, support and streamline services to all students."
Turning lives around
"Work schedules and family situations are some of the obstacles that prevent students from completing college," said Tomina. "I want to tell students, don't give up. You can do it. It is possible!"
Tomina works with students to create a completion plan, outline a strategy to finish their FAFSA and helps identify the students' support team. She also structures a schedule to make sure students attend classes and successfully complete coursework, with a plan to choose the right courses and register for the upcoming semesters.
"At OCC, community isn't just a word," she said. "I see OCC as a very welcoming community college with so many friendly people and diversity."
Prior to joining OCC, Tomina worked as a college completion coach at Henry Ford College. She also worked as an intern at the Wayne State University Advising Center and Wayne State Trio Educational Opportunity Center. She received her associate degree in liberal arts at OCC before transferring to Wayne State University where she earned a bachelor's degree in social work. She then went on to earn a master's degree in student affairs and a master's degree in journalism, both from Regent University in Virginia.
Tomina said she is excited to return to where her post-secondary education began. The College is just as excited to welcome her back.
About OCC
Oakland Community College offers nearly 100 degrees and certificates programs with the resources students need to be successful and advance our community. As a top transfer institution, OCC offers one of the state's most affordable tuition rates and flexibility in scheduling with face-to-face and online options. The College is nationally recognized for its high-demand career training with expert faculty in their fields. More than 1 million students have enrolled in the College since it opened in 1965. Learn more at oaklandcc.edu.
###
Media Contact: Marketing & Communications | 248.341.2020 | contactus@oaklandcc.edu