OCC among top five awarded up to $150,000 to improve completion rates among Future for Frontliners, Reconnect students
Taking the leap to continue education is not easy for some, and adult learners often face unique barriers to graduate, which is why the Michigan Department of Labor and Economic Opportunity (LEO) in partnership with the Michigan College Access Network (MCAN) have awarded a total of $750,000 to nine community colleges, including Oakland Community College (OCC), in order to improve student success rates among adult students.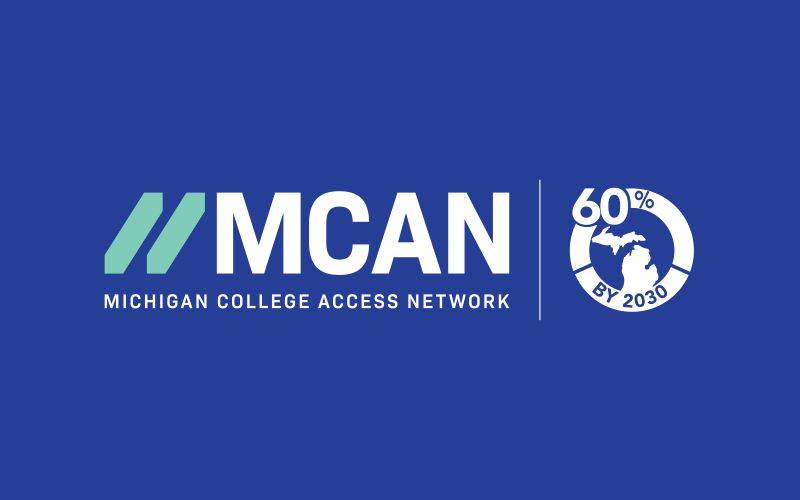 OCC and four other colleges will receive Sixty by 30 Student Success Grants of up to $150,000 each. Four colleges will receive up to $20,000 to hire a college completion coach in partnership with MCAN.
These Sixty by 30 Student Success grants were awarded based on a competitive application process, and will provide funding for grantees to implement and institutionalize new strategies to increase completion rates for Futures for Frontliners and Michigan Reconnect students above each college's current rate for all adult students.
"Providing an affordable path to a quality education is step one, now we have to get creative to truly support the needs of those who choose to return and advance their skills," Gov. Whitmer said. "Michigan is offering opportunities unlike any other state that continue to build our recovering economy and further develop a talented and skilled workforce. I'm proud of the work we are doing to ensure every Michigander has the tools they need to not only attend school – but to walk across the finish line – and earn that degree or certificate that will be their ticket to a great job and economic stability."
The grants were awarded based on evidence supporting the likely effectiveness of the strategy or practice(s) for increasing persistence and completion rates for adults. All funded initiatives were required to be new to the college, promise impact at scale, be potentially transferable to other colleges and subject to evaluation.
Oakland Community College will use the grant to create a systematic process to award appropriate credits for adult students with prior learning, skills and experiences.
"At OCC we know how difficult it can be for adults to continue pursuing a college education, especially with the work and family challenges they often face," said OCC Chancellor Peter J. Provenzano, Jr. "By developing a Credit for Competency system to give them college credits for prior learning, work skills and experiences, we hope it will give them the advantage they need to earn a certificate or associate degree."
Other colleges that will receive grants include Henry Ford College, Mott Community College, Muskegon Community College and Southwestern Michigan Community College. In addition, Lake Michigan College, Monroe County Community College, Montcalm Community College and St. Clair County Community College will receive $20,000 to support the placement of full-time AmeriCorps member to serve as a dedicated completion coach for adult students, in partnership with the Michigan College Access Network.
Getting to Sixty by 30
LEO's Office of Sixty by 30 works closely with the Michigan Center for Educational Performance and Information (CEPI) to monitor data on postsecondary student success, and uses the data to make informed decisions on strategy. MI School Data's Success Rates report shows the number of degree-seeking students who earn a certificate, associate or bachelor's degree at a public university or community college, as well as students who transfer from community college to a four-year institution to continue their education, increasing their knowledge and skills. The report captures both part- and full-time enrollment, as well as mobility between institutions, and is critical information as the state continues to move the needle on its Sixty by 30 goal of ensuring 60% of Michiganders will have a postsecondary degree or certificate by 2030.
With more than 15,000 enrolled Futures for Frontliners scholarship recipients (Frontliners) and the 73,000+ growing Michigan Reconnect applicant pool (Reconnectors), LEO is committed to supporting innovative partnerships and programs to help more Michiganders succeed in their pursuit of credentials that lead directly to an in-demand, high-wage career.
"We know that it can be tough to juggle life – many who are returning to their studies will have jobs, family obligations and bills to pay which can get in the way of receiving that degree or certificate," said Susan Corbin, LEO acting director. "At our current 49.1% credential attainment rate in the state, it will take more than just tuition assistance to get us to 60% by 2030. And that's why or partnership with MCAN and the community colleges is so critical to offer an additional layer of support to help these students succeed."
As part of the partnership, MCAN will administer the grant funds to the institutions and facilitate the grant agreement and reporting process.
Michigan Reconnect builds on Future for Frontliners success
The state encourages Reconnect applicants to take the next step in the process and complete their Free Application for Federal Student Aid (FAFSA) and begin to enroll in community college - it's not too late.
Michigan Reconnect builds on the success of the Futures for Frontliners and will pay the cost of in-district tuition, mandatory fees and contact hours for eligible adults who want to pursue an associate degree or skills certificate at a Michigan public community college.
Reconnect scholarships are accepted by all Michigan public community colleges and are even available to eligible adults who are already enrolled at a Michigan public community college. The program pays the remaining balance of in-district tuition, contact hours and mandatory fees after other state and federal financial aid have been applied. For those who choose to attend an out-of-district community college, Reconnect will pay the in-district portion of tuition. 
To be eligible for Michigan Reconnect, you must:
· Be at least 25 years old when you apply
· Have lived in Michigan for a year or more
· Have a high school diploma or equivalent
· Have not yet completed a college degree (associate or bachelor's)
Interested Michiganders 25+ should visit michigan.gov/Reconnect to explore statewide and regional in-demand career opportunities and get started on their application.  
###
About OCC
Offering nearly 100 degrees and certificates, OCC is Michigan's largest multi-campus community college and No. 1 transfer institution in the state. The College provides academic, career training and enriching experiences, designed to empower students to reach their potential and enhance our community. More than 1 million students have enrolled in the College since it opened in 1965. A seven-person Board of Trustees governs OCC. Board members are elected on a non-partisan, at-large basis, serve as volunteers and are not paid. Mission statement: OCC is committed to empowering our students to succeed and advancing our community. Learn more at oaklandcc.edu.
Media Contact: Marketing & Communications | 248.341.2020 | contactus@oaklandcc.edu