They chose "persistence, passion and purpose" instead of following a path to "pessimism and paralysis." Their academic year interrupted by a pandemic, "students displayed resilience and accomplished more than perhaps any other graduating class in OCC's history … and they're just getting started." That's part of the message Glenn McIntosh, Senior Vice President for Student Affairs & Chief Diversity Officer at Oakland University, plans to share during his August 8 OCC Virtual Commencement Ceremony keynote address.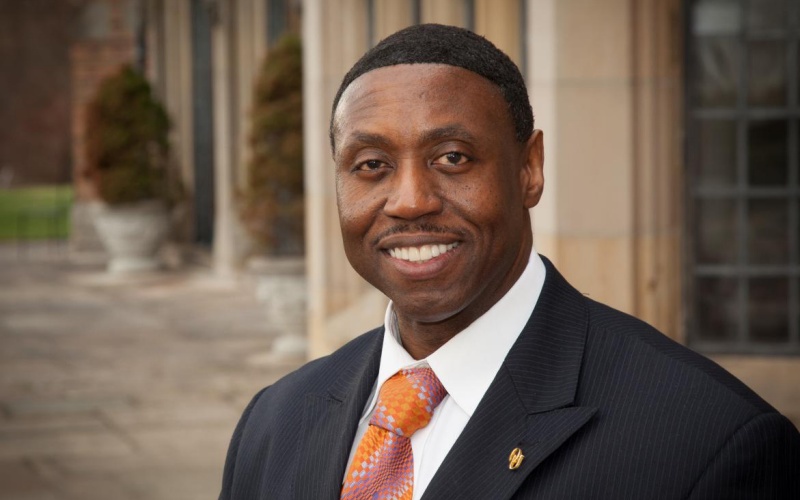 Glenn McIntosh
"Coronavirus didn't steer OCC students off course. They shifted gears, ignored the road blocks, and showed us – and proved to themselves – that their dreams can be fulfilled," said McIntosh. "Life is about adaptation, and OCC students should feel a sense of pride about what they accomplished in an ever-changing environment. Our state, our nation and our world is in the process of tremendous transition, and that creates an open road for individual transformation and heightened societal contribution. The world needs leaders, and those leaders will be the Class of 2020 OCC graduates."
The OCC Class of 2020 Virtual Commencement is Saturday, Aug. 8, 10 a.m. to 1 p.m. In addition to McIntosh's keynote address, the momentous event will feature pre-recorded messages from OCC Chancellor Peter Provenzano, Jr. and OCC graduates. OCC's website will feature those messages after the ceremony to share with family and friends. More information about commencement is available at https://oaklandcc.edu/commencement/default.aspx.
McIntosh has served in his current position at Oakland University since June 2015. He joined Oakland University in 1994, holding a variety of positions, including interim vice president for student affairs and enrollment management, assistant vice president and dean of students, founding director of the Academic Advising Resource Center, and founding director of the Center for Multicultural Initiatives.
Prior to joining Oakland University, McIntosh worked at Wayne State University, Eastern Michigan University, Bowling Green State University, and served as a Saturday Academy instructor for Project Upward Bound, a college preparatory program that helps inner-city high school students meet college admissions standards.
A licensed professional counselor, the Detroit native earned his master's degree in Community and Agency Counseling from Wayne State University, and his bachelor's degree in Sociology and Business Administration from Central Michigan University. McIntosh has won multiple awards including NAACP Community Leadership Award, Michigan Chronicle's Man of Excellence Award, Outstanding Professionals of America Award, Oakland University Administrative Professional of the Year Award, Central Michigan University Humanitarian of the Year Award, and Wayne State University College of Lifelong Learning Award of Excellence. The Black Greek Leadership Conference elected McIntosh National Chairperson. McIntosh is a lifelong athlete and an accomplished bodybuilder, winning Mr. Michigan and Mr. Ironman titles.
About OCC
Offering nearly 100 degrees and certificates, OCC is Michigan's largest multi-campus community college and No. 1 transfer institution in the state. The College provides academic, career training and enriching experiences, designed to empower students to reach their potential and enhance our community. More than 1 million students have enrolled in the College since it opened in 1965. A seven-person Board of Trustees governs OCC. Board members are elected on a non-partisan, at-large basis, serve as volunteers and are not paid. Mission statement: OCC is committed to empowering our students to succeed and advancing our community. Learn more at oaklandcc.edu.
###
Media Contact: OCC Marketing & Communications | 248.341.2020 | contactus@oaklandcc.edu