Students Can Qualify for up to $8,250 Over Three Years to Earn an Associate Degree
A new scholarship program for 2023 high school graduates is now available to help lower the cost of attending colleges like Oakland Community College and others across the state.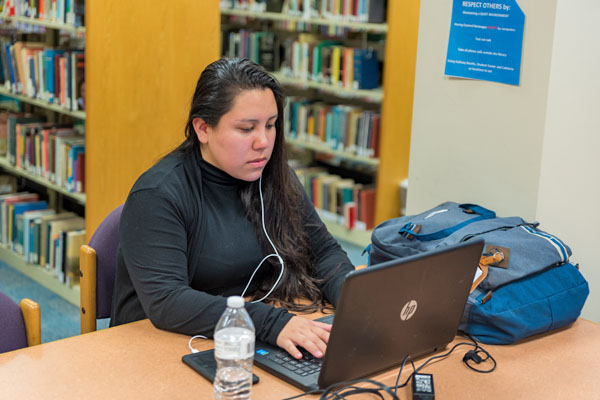 The State of Michigan has launched a new Michigan Achievement Scholarship program for high school graduates who plan to attend OCC and other community colleges. Students simply need to fill out their Free Application for Federal Student Aid (FAFSA) to save up to $8,250 over three years as they earn their associate degree.
"The Michigan Achievement Scholarship is a financial boost to families trying to pay for college and completing the FAFSA is all it takes to apply," said OCC Chancellor Peter Provenzano. "This common-sense approach to financial aid allows families to focus on getting started with their academic journey."
Michigan Achievement Scholarship    
Starting with the class of 2023, high school graduates are eligible for annual scholarships up to $2,750 at OCC and other community colleges.  The scholarships are renewable for up to three years at a community college totaling up to $8,250.  In addition, 2023 high school graduates can also save up to $20,000 over five years at a private college or up to $27,500 over five years at a public university if they qualify for the scholarship. 
Students will be eligible if their family demonstrates financial need when they complete the FAFSA. The Michigan Achievement Scholarship will cover 94%of students attending community colleges.      
For more information on how to get your Michigan Achievement Scholarship, visit Michigan.gov/MIStudentAid.  High school seniors who are interested in applying to OCC and the Michigan Achievement Scholarship can connect with the College's admissions or financial aid office for more information.
About OCC 
Offering nearly 100 degrees and certificates, OCC is Michigan's largest multi-campus community college and one of the top transfer institutions in the state. The College provides academic, career training and enriching experiences, designed to empower students to reach their potential and enhance our community. More than 1 million students have enrolled in the College since it opened in 1965. A seven-person Board of Trustees governs OCC. Board members are elected on a non-partisan, at-large basis, serve as volunteers and are not paid. Mission statement: OCC is committed to empowering our students to succeed and advancing our community. Learn more at oaklandcc.edu. 
###
Media Contact: Marketing & Communications | 248.341.2020 | contactus@oaklandcc.edu