Michelle McNulty loved photography. Not certain what career path she wanted to pursue, she chose Oakland Community College as an affordable way to explore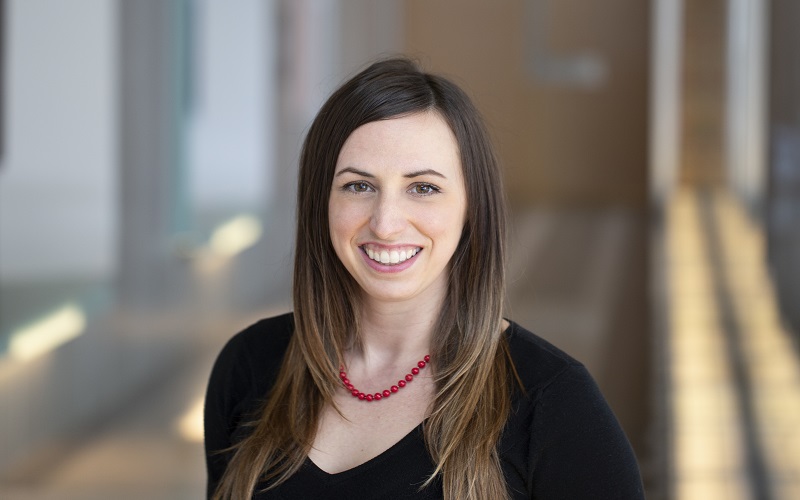 her interests. It led to an associate in applied science, photographic technology degree.
"I started in the graphic design program and switched to photography. Along the way, I realized my love for math and science," McNulty said. While she enjoyed photography as a hobby, she knew she was not interested in turning it into a career.
Her positive experiences in math and science classes at OCC led her to explore careers in STEM.
McNulty went to University of Michigan–Flint and received a Bachelor of Arts in secondary education and was certified to teach math and biology.
"After teaching for three years, I realized it wasn't the career for me, and again made the choice to go back to school. I couldn't decide between genetics or statistics, then I learned about biostatistics. I graduated with my master of science in biostatistics from the University of Michigan in 2018."
McNulty now works at Boston Children's Hospital as a computational biologist in a pediatric nephrology research lab. "I use computer programming and statistics to discover genetic contributions to kidney disease. I also work with mRNA and epigenomic data to understand how genes are regulated in the kidney."
The impressive career path is something that makes McNulty and her family extremely proud. "I am the first and only in my family to complete a bachelor's degree. My parents have been highly supportive of all my education and career changes."
OCC teachers taught her great lessons and made her laugh
"My earth science professor was very enthusiastic and passionate about what he was teaching, which increased my interest in the science field and my physics professor didn't allow calculators on exams, which challenged me to refine my math skills."
She also said photography faculty member Robert Kangas was also very memorable.
"He was a great professor and challenged me to become a better photographer. Also, anyone that wears a Canadian tuxedo and listens to The Kinks in class is cool in my book."
Tips for other students thinking about Community College
McNulty says since it's challenging to explore interests with the cost of education in the United States, she strongly encourages those not set on their majors to explore different classes at an affordable community college.
"Do not be afraid to try something new or something you don't think you're "good" at. Changing fields multiple times was scary, but I've found that I'm much happier when I follow where my heart leads me."
###
About OCC
Offering nearly 100 degrees and certificates, OCC is Michigan's largest multi-campus community college and one of the top transfer institutions in the state. The College provides academic, career training and enriching experiences, designed to empower students to reach their potential and enhance our community. More than 1 million students have enrolled in the College since it opened in 1965. A seven-person Board of Trustees governs OCC. Board members are elected on a non-partisan, at-large basis, serve as volunteers and are not paid. Mission statement: OCC is committed to empowering our students to succeed and advancing our community. Learn more at oaklandcc.edu.  
  
Media Contact: Marketing & Communications | 248.341.2020 | contactus@oaklandcc.edu