Events Slated January 17 at Orchard Ridge Campus and January 27 at Auburn Hills Campus
"While confined here in the Birmingham city jail…" So begins Martin Luther King, Jr., in his response to white Southern religious leaders who described King's work as "unwise and untimely."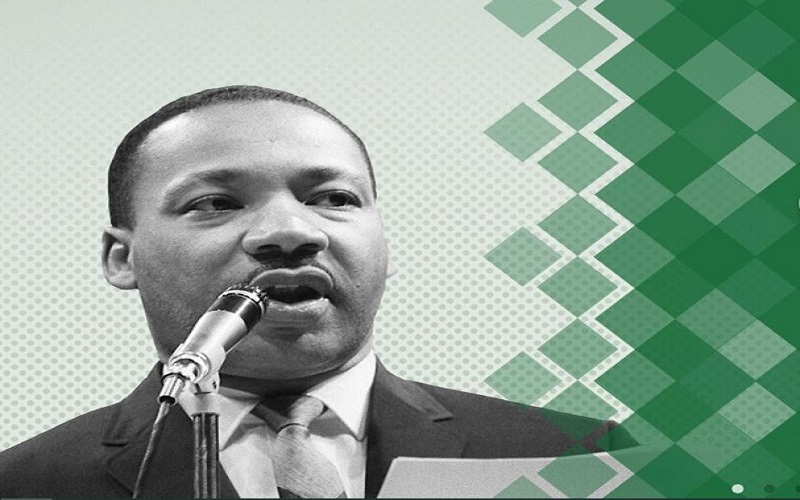 King's 1963 "Letter from Birmingham Jail," one of the classic documents of the civil-rights movement, boldly and clearly explains why Blacks can no longer be marginalized, confined and victims of inequality. It is a sentiment Christopher D. Coleman, pronounced dead at birth, diagnosed with Cerebral Palsy, and confined – but not defined – by a wheelchair, details in his book "No Longer Confined" and at speaking events across the country.
Coleman will bring his message of diversity, inclusion, equality and unconditional love to the annual Martin Luther King, Jr. Convocation hosted by the Oakland Community College Committee for Diversity & Inclusion Committee Friday, Jan. 17, 10 a.m., in the Smith Theater on the Orchard Ridge Campus, 27055 Orchard Lake Road, Farmington Hills. The event is open to the public.
"I believe that everyone can live an unconfined life – in every area of life. A person capable of and committed to analyzing their past, embracing their present, and visualizing their future in on the path to living and unconfined life," said Coleman. "I will not let my wheelchair confine me. Why would you let your situation confine you?"
Also open to the public is the Monday, Jan. 27 "Peace Walk" at the Auburn Hills Campus, 2900 Featherstone Road. The "Peace Walk" will begin at Noon at the B-Building Welcome Desk. The indoor walk will visit a series of exhibits featuring historical milestones, including Dr. King's speeches and quotes, and conclude in the Student Center Atrium for reflection and closing comments.
The OCC convocation is an annual celebration of the life and dream of Dr. Martin Luther King, Jr. This is the first year for the "Peace March." Both observances spotlight and encourage conversation about civil rights issues including equality, freedom, justice, and opportunity across campus and throughout the communities OCC serves.
"Mr. Coleman embodies the spirit and practice of rising up against adversity, making the most of life, and most especially exceeding expectations, even when it seems circumstances from birth defined a different outcome," said Bill Konkolesky, CCDI chair, Royal Oak and Southfield campuses. "His message of connection, education and refusing to allow circumstances dictate actions or reflect character is inspiring, and directly linked to King's dream that we, as a people, rise above expectations."
A question and answer session will immediately follow Coleman's presentation. The event will also feature music, spoken word, and reflections from OCC students, staff, faculty, and community members on how King's legacy has shaped their lives.
"Look at me. I wasn't supposed to be here," said Coleman. "If I can rise above my challenges to learn to speak; relocate cross-country, wheelchair-bound and alone; overcome poverty; earn a college degree; jump from airplanes; and motivate thousands – you, too, can rise above your obstacles to live an Unconfined Life."
About Christopher D. Coleman
Christopher D. Coleman is America's Unconfined Life Coach, motivational speaker, author, and confidence-builder. He is the founder and CEO of the Unconfined Life Institute, Inc.
About OCC
With multi campus system in Oakland County, OCC is Michigan's No. 1 transfer institution, offering nearly 100 degrees and certificates. The College empowers academic and developmental experiences, allowing students to reach their potential and enhance their communities. More than 1 million students have enrolled in the college since it opened in 1965. A seven-person Board of Trustees governs OCC. Board members are elected on a non-partisan, at-large basis, serve as volunteers and are not paid. Mission statement: OCC is committed to empowering our students to succeed and advancing our community. Learn more at oaklandcc.edu or CCDI.
###