Oakland Community College is donating much-needed Personal Protective Equipment (PPE) to Beaumont Health System this week, with plans pending to deliver additional PPE to other Oakland County-area health systems.
The Beaumont delivery will include exam gloves, masks and goggles culled from OCC's Nursing, Emergency Medical Services, Dental Hygiene, Science, Art and Welding programs. In addition, OCC will loan two ventilators each to Henry Ford Health System and two ventilators to Ascension Health System from its Respiratory Therapy program.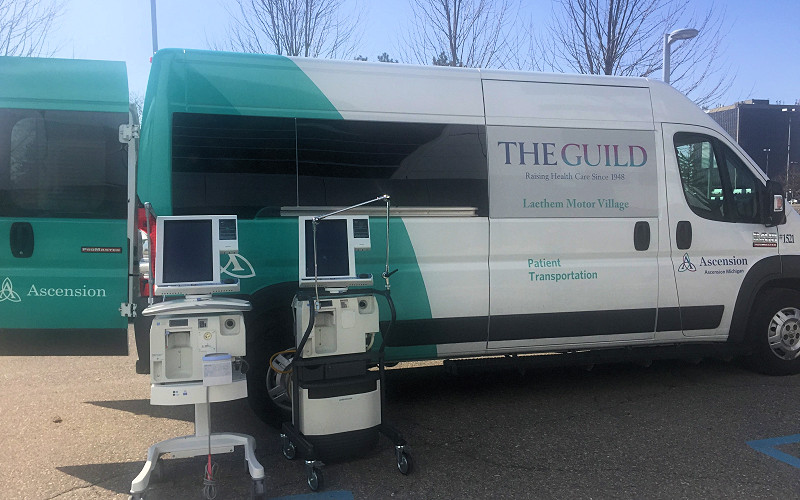 "We recognized a need in our community and worked quickly to gather as many items as we could from our campus instructional clinics and labs. The need for frontline healthcare worker supplies due to the surge in Coronavirus cases in the Metro Detroit area is tremendous, and we are proud to do our part to help," said Peter Provenzano Jr., Chancellor, Oakland Community College. "The initial delivery will include 450 boxes of exam gloves, 25 boxes of N95 and surgical masks, and as many goggles as we could find. We will continue to seek additional PPE in support of our allied health partners."
Michael Schmidt, OCC Manager of Environmental Health and Safety / Risk Management, said the supply donation is a work in progress, and slated April 1 for the first delivery. He's worked alongside Mike Maurer, Materials Specialist at the Orchard Ridge campus, for several days to inventory, gather and consolidate PPE from across our campuses to a single location.
"We are a vital part of this community and It is important that we do what we can to contribute," said Schmidt.
Schmidt also worked with Mary Miles, OCC Dean of Health Professions, to connect with area healthcare systems in need of PPE.
"OCC has a deep connection with area healthcare systems. These allied health partners provide clinical opportunities for our nursing and other healthcare certificate program students," said Miles, a former ICU nurse. "I encourage everyone to continue to follow the CDC Coronavirus Guidelines, and comply with the State of Michigan Stay Home, Stay Safe Order."
OCC campuses remain closed until April 13, and posts regular updates regarding the Coronavirus impact to academics and student activities at https://www.oaklandcc.edu/coronavirus/coronavirus-faqs.aspx
About OCC
Offering nearly 100 degrees and certificates, OCC is Michigan's largest multi-campus community college and No. 1 transfer institution in the state. The College provides academic, career training and enriching experiences, designed to empower students to reach their potential and enhance our community. More than 1 million students have enrolled in the College since it opened in 1965. A seven-person Board of Trustees governs OCC. Board members are elected on a non-partisan, at-large basis, serve as volunteers and are not paid. Mission statement: OCC is committed to empowering our students to succeed and advancing our community. Learn more at oaklandcc.edu.
###
Media Contact: OCC Marketing & Communications | 248.341.2020 | contactus@oaklandcc.edu