Program Offers Expanded Engineering Academic Foundation for Transfer or to Enter Workforce as an Engineering Technician Upon Completion
Oakland Community College is launching a pre-engineering Associate of Applied Science (AAS) degree this fall that enables students to earn almost half of the required credits needed to earn an engineering bachelor's degree when they transfer to a four-year institution.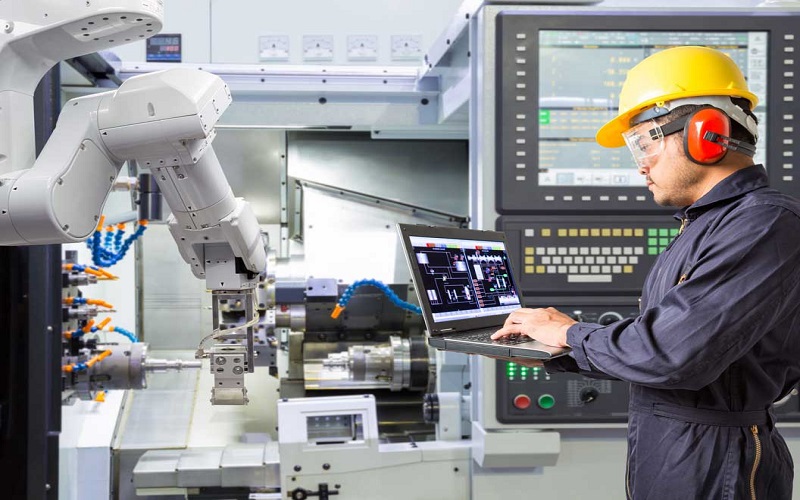 In addition to preparing for transfer to a four-year program, students who complete the Pre-Engineering AAS degree will also be qualified to work as an engineering technician in the electrical, mechanical, computer or industrial industries.
"The great thing about our new Pre-Engineering degree is that it is an applied degree which allows for the incorporation of more engineering courses than would otherwise be included in most other engineering associate degree programs," said Jolene Chapman, Dean of Engineering, Manufacturing and Industrial Technologies. "This give students a deeper dive into engineering and will better prepare them for either entry into the workforce as an engineering technician or to transfer into a bachelor's degree program in their desired area of engineering."
The AAS program offers a variety of engineering focused courses, including Engineering Physics 1 and 2; Engineering Programming; Engineering Digital Circuits; Mechanics of Materials; Engineering Graphics and Programmable Controller Applications.
Chapman said that in addition to the expanded engineering academic foundation the program offers, the ability to enter the workforce as an engineering technician upon completion of the AAS degree program is especially valuable for students who may not be able to transfer to a bachelor's degree program immediately.
"We know that many students have the best of intentions of transferring to a four-year program after completing their OCC associate degree, but sometimes things change and their dreams can get derailed," Chapman added. "What I appreciate about this degree is that after two years, a student who completes the program can obtain gainful employment as an engineering technician and then transfer the credits they earned to a four-year engineering degree program when they are ready."
For more information visit the OCC Pre-Engineering AAS degree.
###
About OCC
Offering nearly 100 degrees and certificates, OCC is Michigan's largest multi-campus community college and No. 1 transfer institution in the state. The College provides academic, career training and enriching experiences, designed to empower students to reach their potential and enhance our community. More than 1 million students have enrolled in the College since it opened in 1965. A seven-person Board of Trustees governs OCC. Board members are elected on a non-partisan, at-large basis, serve as volunteers and are not paid. Mission statement: OCC is committed to empowering our students to succeed and advancing our community. Learn more at oaklandcc.edu.