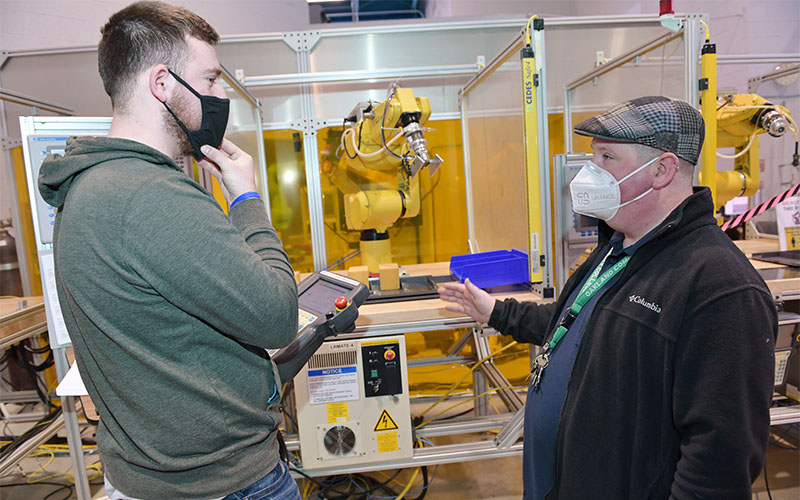 Oakland Community College is offering a no-cost, Pre-Apprenticeship program that helps students prepare for apprenticeship or fast track their entry into manufacturing careers. A free information session on the program will be held online, Wednesday, Nov. 17 at 1 p.m.
The session will discuss OCC's no-cost program that provides students with head start on a career path in manufacturing with employment or employer-sponsored apprenticeship opportunities.

Classes for the Pre-Apprenticeship program begin Jan. 10, 2022. The five-week program teaches basic manufacturing skills such as shop math and blueprint reading and an opportunity to earn the OSHA 10 and MikeRowe WORKS Employability Skills certifications. Students will also participate in interview preparation, including resume writing and mock job interviews, and a variety of networking opportunities with potential employers to increase early leads into a manufacturing career.

Space for the Pre-Apprenticeship information session is limited. To register, visit https://occ-pre-apprenticeship-program-information-session.eventbrite.com.

For further information regarding this event or the Pre-Apprenticeship program, visit https://www.oaklandcc.edu/apprenticeship/preapprenticeship.aspx.

###

About OCC
Offering nearly 100 degrees and certificates, OCC is Michigan's largest multi-campus community college and No. 1 transfer institution in the state. The College provides academic, career training and enriching experiences, designed to empower students to reach their potential and enhance our community. More than 1 million students have enrolled in the College since it opened in 1965. A seven-person Board of Trustees governs OCC. Board members are elected on a non-partisan, at-large basis, serve as volunteers and are not paid. Mission statement: OCC is committed to empowering our students to succeed and advancing our community. Learn more at oaklandcc.edu.
Media Contact: Marketing & Communications | 248.341.2020 | contactus@oaklandcc.edu