Join us this month as OCC celebrates Pride Month by recognizing and supporting LGBTQ+ voices, culture and rights.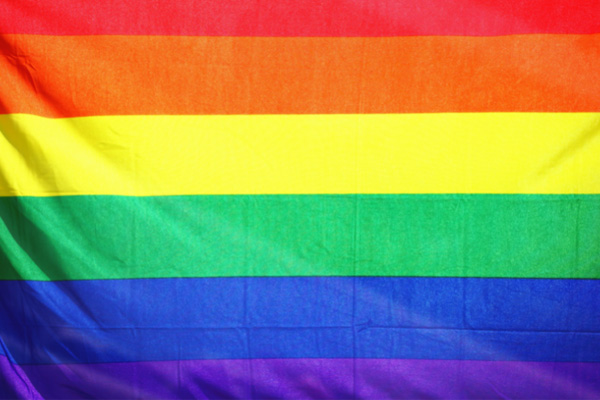 Every year during the month of June, events are held across the globe to promote equal justice and opportunity for the LGBTQIA+ community. Parades, festivals, concerts and other events pay tribute to those who were involved in the Stonewall Uprising, which sparked the modern LGBTQ+ rights movement and remains a defining moment for the community within the United States. At OCC, we recognize and celebrate the freedom for our students and employees to be themselves and accepted for who they are.
CALL TO ACTION: We encourage all OCC employees, students, partners and community to participate in some trivia to learn more. Everyone who participates and answers all 14 multiple choice questions (whether you get them right or wrong) will be entered into a drawing to win a $15 gift card sponsored by PNC bank.
How did Pride begin?
On June 28, 1969, New York City (NYC) police raided the Stonewall Inn, a prominent gay club in Greenwich Village, sparking a riot from patrons that led to a six-day-long protest. The brave actions of these protestors motivated other LGBTQ+ activist groups in NYC and throughout the country to fight for equality. A year after the Stonewall riots, the nation's first Gay Pride marches were held.
How did the rainbow flag become a symbol of LGBTQ+ Pride?
In 1978, artist Gilbert Baker, an openly gay man and a drag queen, designed the first rainbow flag.He was urged by Harvey Milk, one of the first openly gay elected officials in the United States, to create a symbol of pride for the gay community. The rainbow flag represents the diversity of the LGBTQ+ community.
LGBTQIA+ Resources

At OCC, we want our community – students, faculty and staff – to feel safe and supported. Here are some helpful resources and Zoom backgrounds for Pride month!
Dates throughout the year related to LGBTQIA+ recognition
June: LGBTQIA+ Pride Month

July 14: Non-Binary People's Day

Sept. 16-23: Bisexual Awareness Week
Sept. 23: Bi Visibility Day/Celebrate Bisexuality Day/Bisexual Pride Day
October: LGBTQIA+ History Month
Oct. 11: National Coming Out Day
Oct. 26: Intersex Awareness Day
Oct. 23 – 29: Asexual Awareness Week (Ace Week)
Nov. 13-19: Trans Awareness Week
Nov. 20: Transgender Day of Remembrance
March 31: International Transgender Visibility
LGBTQIA+ terminology
Support and learning
About OCC
Oakland Community College offers nearly 100 degrees and certificates programs with the resources students need to be successful and advance our community. As a top transfer institution, OCC offers one of the state's most affordable tuition rates and flexibility in scheduling with face-to-face and online options. The College is nationally recognized for its high-demand career training with expert faculty in their fields. More than 1 million students have enrolled in the College since it opened in 1965. Learn more at  oaklandcc.edu.
###
Media Contact: Marketing & Communications | 248.341.2020 | contactus@oaklandcc.edu