Returning adult student acquires funding and opportunity to learn languages essential to the United States' engagement with the world
After 20 years, Rosiland Townes returned to college to obtain an associate degree in global studies at Oakland Community College. Along the way, she was selected to be part of a prestigious virtual initiative to learn languages essential to the United States' engagement with the world, taking her global studies to another level.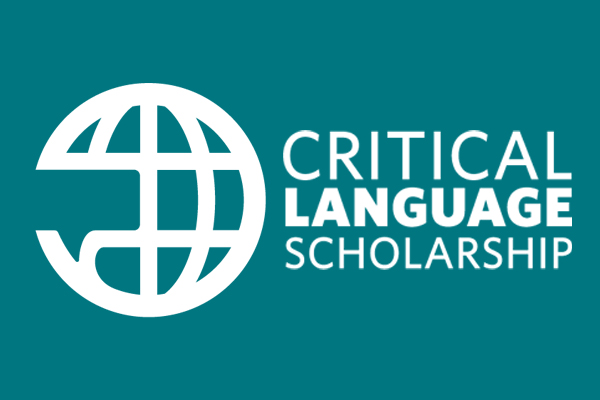 At the height of the pandemic in 2020, Townes heard about Michigan Reconnect, a new scholarship program offering adults 25 years and older an opportunity to attend in-district community college tuition free. A confessed 'autodidact' (a self-taught person), Townes completed the process and officially returned to the classroom in Fall 2021.
New chapter to explore the world
According to Townes, OCC's global studies curriculum is both challenging and invigorating. Each class brought new globalization insights and connected the dots culturally, socially, politically, environmentally and economically.
In addition, she and her peers had multiple opportunities to participate in global exchanges, including participating through Soliya, an international non-profit organization that organizes virtual exchange programs between college and university students in North America, Europe, the Middle East and North Africa. Townes participated in two of their programs; each facilitated dialogue on cultural identity in the context of current events. Through these, she deepened her understanding of open-minded listening to appreciate others' perspectives without judgement within a global context.
Participating in Soliya's virtual exchanges also piqued Townes' interest in learning Arabic.
A second scholarship opportunity
One of Soliya's partners, the Stevens Initiative, focuses on enhancing students' global perspectives. Through their alumni newsletter that Townes learned about the Critical Language Scholarship (CLS) Spark Program, a pilot virtual initiative for undergraduate students to learn languages essential to the United States' engagement with the world. The U.S. Department of State sponsors and oversees the CLS Spark Program to expand the number of Americans studying and mastering foreign languages that are critical to national security and economic prosperity. 
OCC faculty member Sarah Lemelin, who volunteers as a CLS advisor, worked with Townes on the application process. The two had previously met through OCC's Conversation Partner Program, which Lemelin co-directs.
"Sarah was so helpful in the application process and provided me with wonderful advice to pursue this exceptional opportunity," Townes said. "More than anything, it was her encouragement that convinced me I could do it."
"Rosiland is curious, open-minded, and incredibly insightful, and her love of learning is infectious," Lemelin added. "She is wholeheartedly committed to her studies and to constructive engagement at home and abroad."
In August, Townsend received the good news that she was one of 15 students nationwide accepted into the highly competitive Spark Program for the study of Arabic. This fall she began the virtual two-semester program.
Townes, who is expecting to complete her associate degree at OCC in 2023, shares that OCC and CLS Spark have laid the groundwork for her to pursue additional studies and an eventual career in foreign policy and diplomacy. With her return to OCC, she has found many things and people to be thankful for.
"My time at OCC has been the greatest," Townes said. "I am especially impressed with the global studies instructors and faculty who have guided me in the art of critical analysis and the constructive feedback which further enhanced my studies."
For additional information on other exchange opportunities offered by the U.S. Department of State, including the Fulbright and Gilman Programs, please visit http://studyabroad.state.gov.
About OCC
Offering nearly 100 degrees and certificates, OCC is Michigan's largest multi-campus community college and one of the top transfer institutions in the state. The College provides academic, career training and enriching experiences, designed to empower students to reach their potential and enhance our community. More than 1 million students have enrolled in the College since it opened in 1965. A seven-person Board of Trustees governs OCC. Board members are elected on a non-partisan, at-large basis, serve as volunteers and are not paid. Mission statement: OCC is committed to empowering our students to succeed and advancing our community. Learn more at oaklandcc.edu. 
 
Media Contact: Marketing & Communications | 248.341.2020 | contactus@oaklandcc.edu