It's not often that you encounter someone who has spent the majority of her career at her alma mater. Sandra Bachert of Troy, has done just that and moved up the ranks to become director, Economic and Workforce Development at Oakland Community College.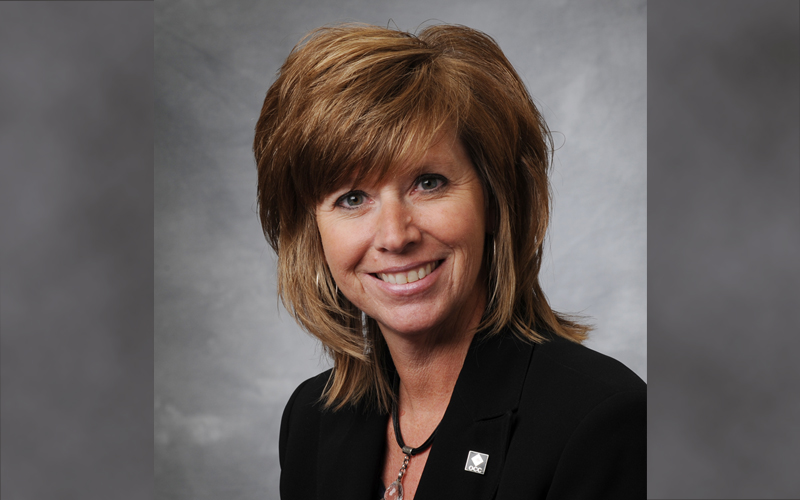 Sandra Bachert
In the late 1980s, Bachert took classes at OCC while working as a student in a variety of areas including the Chancellor's Office. She eventually transferred to Adrian College, but when her mother (a retiree of OCC) and brother who were both students at OCC, were going to graduate in 1987 together, she did something unique to make it a family affair.
"I requested to have my credits transferred from Adrian College back to OCC so all three of us could graduate together."
After graduating from Adrian College with a degree in education, Bachert took on several roles including substitute teaching in Troy and coaching high school cheer. In 1994, she landed a job in Manufacturing and Technological Services (MTS) at OCC and that became the start of her career in workforce training.
Over the last two decades, Bachert worked with colleagues and partners to further establish the department - and OCC - as a trusted source in workforce training and development among industry leaders. Most recently, Bachert served as business services manager of Economic and Workforce Development at OCC, the training arm for the College. Her role included working with companies in Oakland County to develop customized training programs and provide businesses with the local training resources they need to maintain and expand operations.
Bachert has also been responsible for the implementation and development of the Michigan New Jobs Training Program (MNJT) at OCC. This program provides a source of training funds for area companies that are expanding and adding new positions in Michigan.
In her new role as director, Workforce and Economic Development, she will oversee a staff of 10 to integrate and grow services further.
"We have had several successes and points of pride with small and large businesses to meet and exceed their strategic goals include vital training for companies like Mahindra North America, ZF Group (formerly WABCO), JR Automation and several others," said Bachert. "With state, county and local partnerships, we will continue to expand our role in attracting new opportunities in the community."
Joe Petrosky, OCC associate provost of Academics and Workforce, said Bachert's expertise is a great asset to the department.
"With Sandra's experience and enthusiasm in her new role, OCC is well positioned to continue the growth and expansion of our customized training, focused career programs and personal enrichment offerings for businesses, job seekers and the community."
In addition to her role at OCC, Bachert also serves as vice president, Michigan Association of Continuing Education and Training (MACET), leading the transformation and integration of workforce development, economic development, continuing education, and community services in Michigan.
Her training and love for OCC extends into the community as she helps spread the word of the value of community colleges.
"As someone with a lifelong career in this institution, I take pride in being a champion for OCC and make it a point to let people know the great opportunities for success it offers."
About OCC
Offering nearly 100 degrees and certificates, OCC is Michigan's largest multi-campus community college and No. 1 transfer institution in the state. The College provides academic, career training and enriching experiences, designed to empower students to reach their potential and enhance our community. More than 1 million students have enrolled in the College since it opened in 1965. A seven-person Board of Trustees governs OCC. Board members are elected on a non-partisan, at-large basis, serve as volunteers and are not paid. Mission statement: OCC is committed to empowering our students to succeed and advancing our community. Learn more at oaklandcc.edu.
Media Contact: Marketing & Communications | 248.341.2020 | contactus@oaklandcc.edu