SOURCE: OAKLAND COMMUNITY COLLEGE FACULTY ASSOCIATION – Oakland County, Mich. – Many may have taken a break from the classroom, but for OCC faculty members, summer was a time not for rest but revival through travel, professional development and their support of local community causes.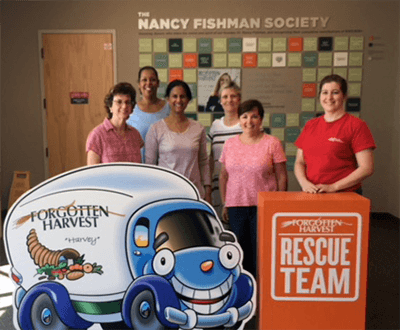 On July 13, faculty members led by OCC Faculty Association (OCCFA) Philanthropic Outreach Committee Chairs Cheryl Aretha and Krishna Stilianos spent the afternoon assembling nearly 3,000 sandwiches from rescued food at Forgotten Harvest in Oak Park. The sandwiches were delivered to at-risk youth in Oakland, Wayne and Macomb counties. According to event organizers, these children normally would be served free or reduced-cost school lunches during the school year—but what about summer? Well, when it comes to caring about students, OCC faculty don't take the summer off. Faculty donated funds and time to make a nutritious difference for the children.
Outreach in Action
Now through September, OCCFA continues to collect school supplies for students in the Pontiac School District. Donation bins are on each campus.
Beginning in September, OCCFA renews its support of Blessings in a Backpack, a program that distributes backpacks filled with a weekend's worth of nonperishable food to at-risk students. The group plans to expand efforts to other areas of the county as support increases.
On Sept. 15, The Oakland Community College Faculty and Friends team will walk in the Autism Speaks Walk at Kensington Metropark near Milford. To join or support the Oakland Community College Faculty and Friends team at the Autism Speaks Walk, visit the walk's website, click <Walk> and search for our team.
On Oct. 27, the team will participate in the American Cancer Society Walk for Breast Cancer in Rochester.
Members of the OCC community—including faculty, staff and students—and Oakland County residents are welcome to join any of the faculty-led community efforts.
For more information on any of OCCFA's charitable activities, contact occfacouncil@gmail.com.
The Oakland Community College Faculty Association is a member of the Michigan Education Association (MEA) and the National Education Association (NEA). OCCFA – United for Student Success.
Oakland Community College offers high-quality, affordable education and access to degree and certificate programs at multi campus system throughout Oakland County. Oakland Community College – Excellence Empowered.
###
Media Contact: Robyn Tennison | President, OCCFA | occfacouncil@gmail.com | 248.942.3352