12-Week Course Addresses Need for Sterile Processing Technicians, Hot Jobs
Oakland Community College's Economic and Workforce Development department is partnering with William Beaumont Hospital and the Oakland County- Michigan Works! Agency to offer a unique training program to prepare students for one of the hottest healthcare jobs—Sterile Processing Technician.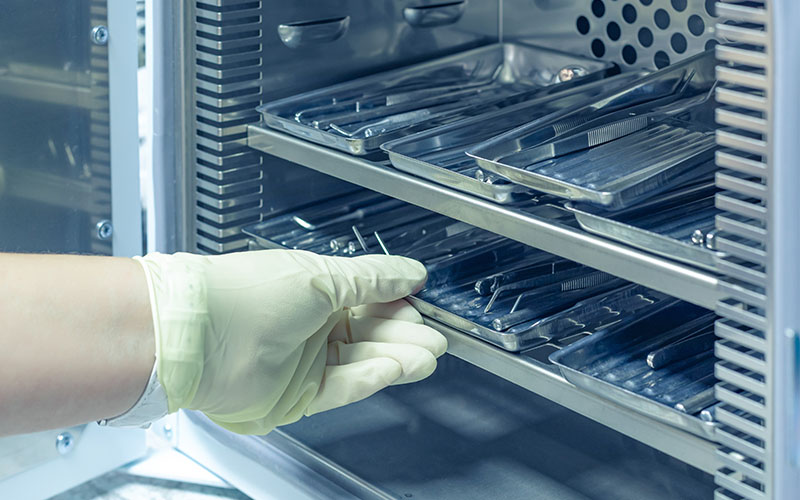 "Sterile Processing Technicians positions are one of the two hottest in-demand careers in the healthcare field according to the State of Michigan Healthcare Collaborative ," said Joseph Petrosky, OCC associate provost of academics and workforce.
The average pay for a sterile processing technician in southeast Michigan is $45,877. Sterile processing technicians also report high job satisfaction.
According to Petrosky, the College's unique partnership with Beaumont Hospital and Michigan Works! provides students with a significant leg-up in the job market after completion of the program and required certification exam.
The new training program begins July 12, 2021 and features 38 classroom hours at OCC's Southfield campus and 40 hours of onsite clinical training at a Beaumont facility. The cost of this 12-week program is $2,000; the certification exam cost is $125. Tuition assistance may be available through Oakland County- Michigan Works!
Following completion of the course, students will have the knowledge required to sit for the Certification Board of Sterile Processing and Distribution exam. Sterile Processing Technicians (also known in the healthcare industry as Central Service Process Technicians) are responsible for decontaminating, inspecting, assembling, packaging and sterilizing reusable surgical instruments or devices in a healthcare facility.
For more information about the program, visit the Sterile Processing Technician Program or contact David Bradley, workforce development program coordinator, at dwbradle@oaklandcc.edu or 248.829.0777.
About OCC
Offering nearly 100 degrees and certificates, OCC is Michigan's largest multi-campus community college and No. 1 transfer institution in the state. The College provides academic, career training and enriching experiences, designed to empower students to reach their potential and enhance our community. More than 1 million students have enrolled in the College since it opened in 1965. A seven-person Board of Trustees governs OCC. Board members are elected on a non-partisan, at-large basis, serve as volunteers and are not paid. Mission statement: OCC is committed to empowering our students to succeed and advancing our community. Learn more at oaklandcc.edu.
###
Media Contact: Marketing & Communications | 248.341.2020 | contactus@oaklandcc.edu