Combines Leadership Expertise in Academic and Administrative Planning, Quality, and Accreditation

Oakland Community College has named Dr. Steve Simpson to Chief Strategy Officer, responsible for planning, accreditation, quality and institutional effectiveness. Simpson reports to OCC Chancellor Peter Provenzano, Jr.

"Dr. Simpson has the ability and experience to hone and elevate the strategic impact of the position both college-wide and throughout the communities which we serve," said Provenzano. "He is dedicated to high-quality educational outcomes and experiences for all learners. He brings extensive experience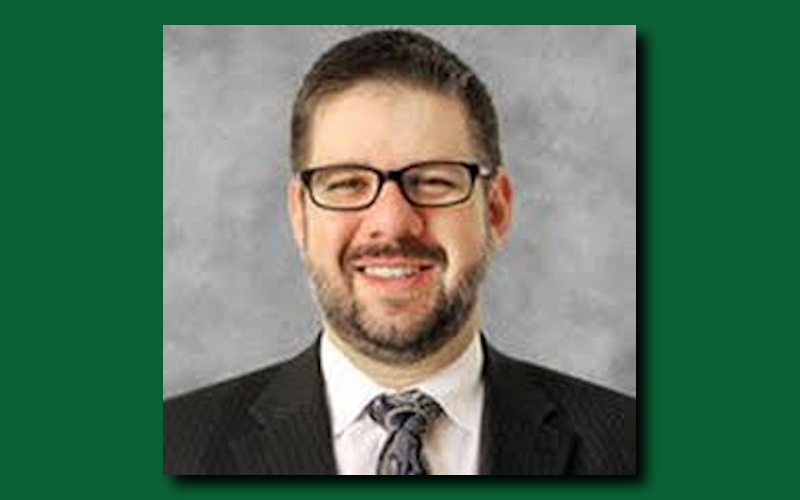 working with accrediting bodies, leading program development, curriculum design and educational professional development; and optimizing professional online learning communities and student support."
Simpson joined OCC in March from his former post as president of Baker College of Jackson, where he held multiple positions of escalating responsibility at the Jackson, Allen Park and Flint campuses, online and graduate studies for all 10 campuses. Prior to joining Baker College, he was national faculty development facilitator and adjunct faculty for the Art Institute of Philadelphia.
Simpson holds an Ed.D. and an M.Ed. in educational leadership from Argosy University Online, and a bachelor's degree in political science from the University of Michigan, Ann Arbor. He's also completed advanced coursework in secondary education, Spanish, & social studies, and culinary arts. Simpson holds multiple total quality management certifications from the Six Sigma Global Institute.
About OCC
Offering nearly 100 degrees and certificates, OCC is Michigan's largest multi-campus community college and No. 1 transfer institution in the state. The College provides academic, career training and enriching experiences, designed to empower students to reach their potential and enhance our community. More than 1 million students have enrolled in the College since it opened in 1965. A seven-person Board of Trustees governs OCC. Board members are elected on a non-partisan, at-large basis, serve as volunteers and are not paid. Mission statement: OCC is committed to empowering our students to succeed and advancing our community. Learn more at oaklandcc.edu.
###
Media Contact: OCC Marketing & Communications | 248.341.2020 | contactus@oaklandcc.edu