Winning plays were produced on stage at Oakton College Fall Festival in metropolitan Chicago area
Cydnei Walker and Kris Taylor showcased their playwriting talent as part of their ENG 2780 Playwriting and Screenwriting course at OCC and it has paid off.
English faculty member Tara Broeckel encouraged her students to submit plays written in class to Oakton College's student playwriting competition. Walker and Taylor were among six community college students selected to have their plays featured in the Oakton College Play On Student Playwriting Festival, November 17-19.
The unique playwriting festival and competition was open to community college students in Illinois, Michigan, Minnesota and Wisconsin. Winning scripts were performed during the Fall 2023 festival at Oakton's Performing Arts Center in Des Plaines, Ill., in the Chicago suburbs. In addition to having their play produced on stage, each winning playwright received up to $200 in cash awards.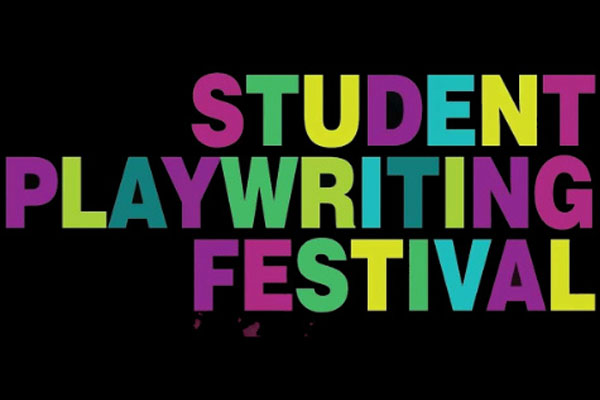 About Cydnei Walker
Walker, who graduated with an associate in Arts from OCC this past May, hopes to be renew her studies this Spring to obtain her bachelor's degree. She says her dream job is to become a screenwriter one day. During the course with Broeckel, Walker wrote a screenplay about two sisters escaping their abusive father, another screenplay without dialogue that explored four different families dealing with domestic violence and parents murdering their entire families because of different socioeconomic factors. The winning play, "Sucker Punch," influenced by Shakespeare's Othello, is about a young girl who is the heiress of an electrical company and how she wants to change the way the company treats its patrons. Walker explains it's set in the future with pollution causing smog to cover the sun and electrical blackouts occurring. Vampires now walk the earth. The heiress dates a vampire and vampires are essentially minority groups in this world. The mom hates it and all hell breaks loose.
"I submitted the play because of Professor Broeckel who encouraged all of us to throw ourselves out there and told us how so many doors can open for you, even when you're scared," Walker noted. "It meant the world to me to win. Because I'm interested in pursuing screenwriting or playwriting, I've been worried about my lack of experience. I didn't go to film school, nor do I think I'll be able to afford it. So being able to say I have a published piece that's been performed is amazing to me. I have a bit of a portfolio now, something to hang my hat on!"
About Kris Taylor
Taylor, a cinematic arts major, wrote his winning short play "STATIC" that encapsulates the eerie and lonely feeling of absence. A young boy and his mother have two distinctive conversations with television static. He was inspired by the analog horror genre that has been prevalent in modern media. Taylor explains that he submitted the short play after a group workshop at OCC where he received an overall positive reaction to what he wrote.
"I also received encouragement from my peers and Professor Broeckel to submit my work," he said. "It was greatly encouraging and added a boost in confidence in my writing skills. It was my first time ever writing a play and I'm so happy it's been recognized. I hope that this is the first step of many into my writing career and I'm so grateful that I have this chance to share my work."
Faculty support and encouragement pays off
Broeckel noted that Walker and Taylor are great examples of OCC writing students who are breaking ground and making moves professionally.
"Putting your writing, your voice, into the world for an audience to hear can be a nerve-racking undertaking, and both Cydnei and Kris have shown that they are ready to enter that world," she said. "They have graduated from student writers to produced playwrights, and it was my absolute privilege to help them on that path. Each has such an engaging point of view, and I'm exciting for audiences to experience their relevant work."
Students can learn more about OCC English courses including Playwriting and Screenwriting by visiting the catalog. Students interested in Cinematic Arts are invited to explore OCC Cinematic Arts.
About OCC
Offering nearly 100 degrees and certificates, OCC is Michigan's largest multi-campus community college and one of the top transfer institutions in the state. The College provides academic, career training and enriching experiences, designed to empower students to reach their potential and enhance our community. More than 1 million students have enrolled in the College since it opened in 1965. A seven-person Board of Trustees governs OCC. Board members are elected on a non-partisan, at-large basis, serve as volunteers and are not paid. Mission statement: OCC is committed to empowering our students to succeed and advancing our community. Learn more at  oaklandcc.edu. 
Media Contact: Marketing & Communications | 248.341.2020 | contactus@oaklandcc.edu