Start Today and Decrease Your Stress Tomorrow
Do you put the "pro" in procrastinate? Was "manage time more effectively" one of your New Year's resolutions? If you recognize yourself in this, you're not alone. Procrastination is ignoring its own delayed advice as it takes a front seat in this pandemic.
For college and high school students the numbers are astounding: upwards of 90 to 95 percent of students report procrastinating at one time or another, especially when it comes to completing assignments and coursework. According to OCC Academic Support Center (ASC) Faculty Member Michael Robinson, students don't intentionally procrastinate. Instead, they fall victim to under-developed time management skills.
Robinson defines time management as a specific set of strategies to allocate time across activities. The idea, he says, is to increase efficiency and effectiveness and decrease stress. "The solution to procrastination isn't to simply say, 'I'm going to study more' or 'I'm not going to wait until the last minute to start that assignment," he said. "The most effective starting point is to identify the reasons why time escapes you, then create and implement a plan customized to meet your needs."
Robinson's ASC colleague Kelley Garris agrees. "Procrastination can be a burden, a barrier and a spirit breaker. But it doesn't have to be inevitable. There are tools, tips and techniques that help students overcome task avoidance," she said. The department has developed this one minute video with quick tips to help.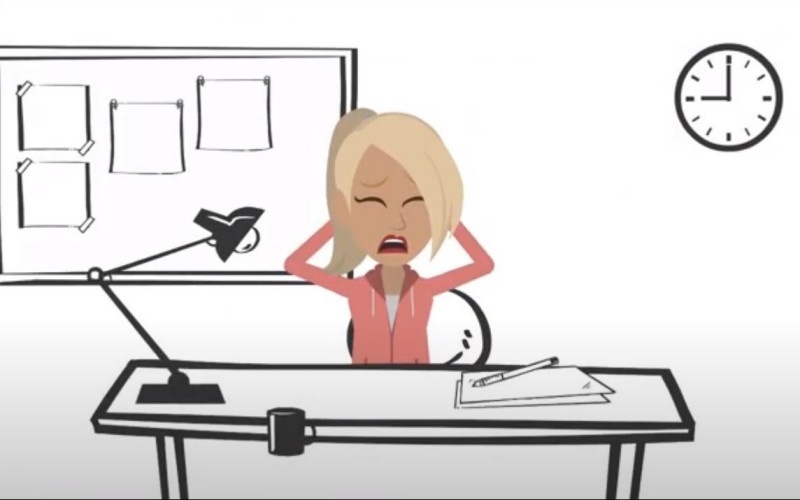 Garris encourages students at all levels to utilize the many online and school resources available. Free academic tutoring, supplemental instructors, study skills tips, faculty and teacher consultations and online student success seminars are just a few options to help students stay task focused. She also encourages OCC students to enroll in the ASC two-credit course, ASC1070, to improve students' academic performance to develop strategies in test taking, textbook study, note taking, memory enhancement and time management.
"There are very real consequences from poor time management skills, such as increased stress or decreased ability to learn and retain course material. These can easily lead to falling behind and eventually dropping a course," said Robinson. "When things get discouraging, people default to saying 'It's too hard,' or 'I can't do this' when, in reality, they didn't have a plan."
"The objective starting point is to better understanding time management is to get to the root cause," adds Garris. "If a student says, 'I just need to study more,' we ask, 'what does that look like?' We work with students to envision the end result and build a set of steps to deliver that result."
According to Garris and Robinson, well-developed time management skills create balance across all areas of life -- academic, work, social and family life.
Learn more about OCC's Academic Support Center resources.
About OCC
Offering nearly 100 degrees and certificates, OCC is Michigan's largest multi-campus community college and No. 1 transfer institution in the state. The College provides academic, career training and enriching experiences, designed to empower students to reach their potential and enhance our community. More than 1 million students have enrolled in the College since it opened in 1965. A seven-person Board of Trustees governs OCC. Board members are elected on a non-partisan, at-large basis, serve as volunteers and are not paid. Mission statement: OCC is committed to empowering our students to succeed and advancing our community. Learn more at oaklandcc.edu.
###
Media Contact: Marketing & Communications | 248.341.2020 | contactus@oaklandcc.edu