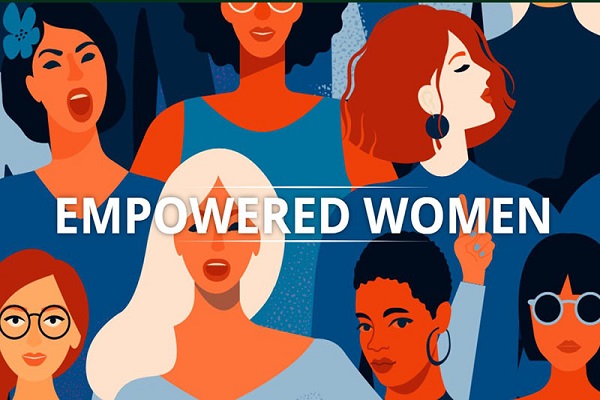 In celebration of national Women's History Month, OCC is offering educational resources throughout March to celebrate inspirational women whose contributions have positively impacted our culture and community.

Wild Women of Detroit - Part II | March 7, 2023 | 12 - 1 p.m.

Detroit may have been founded in 1701, by the French explorer and adventurer Antoine de la Mothe, Sieur de Cadillac, but it was his wife Marie who set us on a path to success. From the very beginning, Detroit has been a dames town. Home to broads, women, cats, ladies, and Rosies, the Motor City's story is interlaced with the triumphs, adventures, dalliances and deeds of its female inhabitants. Join Detroit History Tours' Bailey Sisoy-Moore for a virtual presentation in honor of "the wild women of Detroit". We hope you'll join us on Zoom for an afternoon of fun and learning for Women's History Month. This event is sponsored by PNC Bank.
Wild Women of Detroit - Part I(Now on Demand)
This 55-minute presentation by Detroit History Tours' Bailey Sisoy-Moore, honors "the wild women of Detroit" featuring women who have impacted history from pre-colonial times to the present. Hear about Madam Cadillac, Motown greats, cults, saints, teachers, inventors and more. You'll also learn the verdict of the first all-female jury in America and why Detroit's city flag features two women.
American Women: A Guide to Women's History Resources at the Library of Congress
This online research guide highlights hundreds of sources that tell the stories of women through a wide variety of perspectives and media in the Library of Congress collections. The guide's comprehensive coverage includes historic and contemporary audio and video files, posters, photographs, magazines, sheet music, maps, manuscripts and rare books, as well as government documents and legislation.
Join the OCC community in celebrating the vital role of women in American history by updating your Zoom background with OCC Women's History Month art. It's a great way to personalize screens for virtual classes, online meetings and chats.
About OCC  
Oakland Community College offers nearly 100 degrees and certificates programs with the resources students need to be successful and advance our community. As a top transfer institution, OCC offers one of the state's most affordable tuition rates and flexibility in scheduling with face-to-face and online options. The College is nationally recognized for its high-demand career training with expert faculty in their fields. More than 1 million students have enrolled in the College since it opened in 1965. Learn more at oaklandcc.edu.    
###
Media Contact: OCC Marketing & Communications | 248.341.2020 | contactus@oaklandcc.edu