An Unyielding Commitment to our Students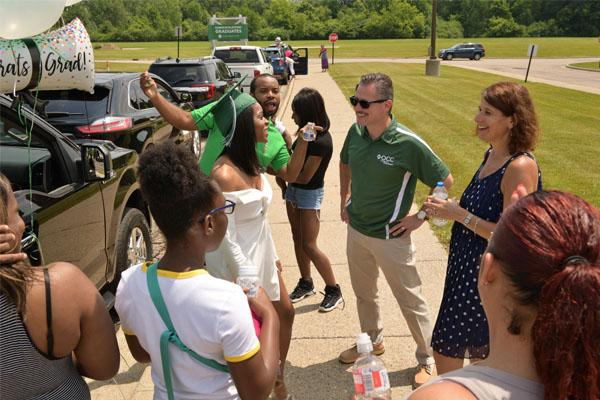 Everything we do starts and ends with our students. Fortunately, they make it easy to commit to their success.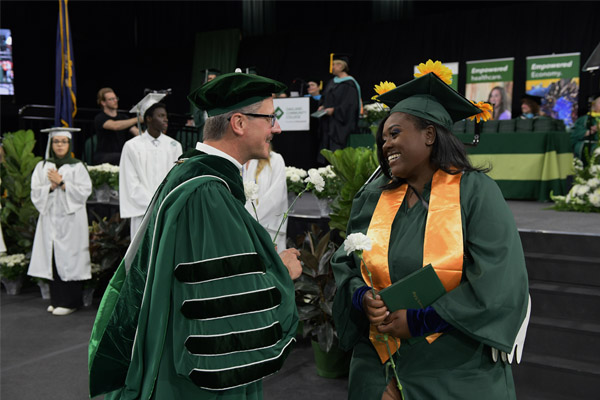 I see the commitment in their eyes as they cross the stage at Commencement. Many have faced adversity and overcome challenges to get to this moment. Over 80% of our students juggle work while attending classes.
And we are the gateway for first-generation college students, adult learners, career changers, international students and others who may arrive at OCC hesitant in their new venture. As a college community, we dedicate ourselves to our students' success, walking beside them every step of the way.
This is why we have taken a hard look in recent years to determine how we can best support our students. It's even more imperative to do this given that college enrollments have been declining nationally.
Fewer students are choosing to go to college, and those who do are often looking for a different experience. We have recognized the need to ensure OCC is the college of choice for new students, retain our current students and enhance their experience to ensure their success.
To do this, we are focused on OCC student completion – finishing their studies and getting that degree or certificate. Boosting completion rates helps more people find a pathway to prosperity, changes families, lifts up the entire community and closes the equity gap.
Meet the Chancellor Video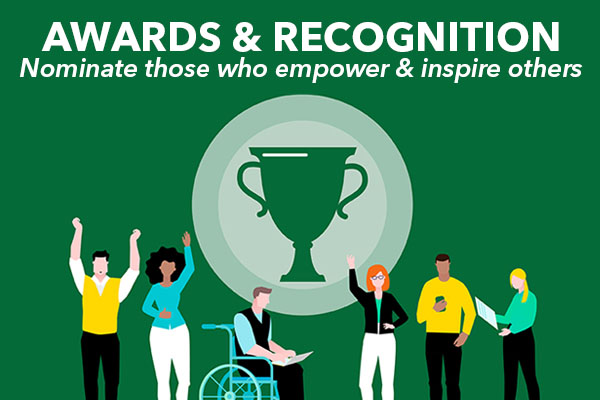 Diversity, Equity, Inclusion and Justice (DEIJ)
Oakland Community College strives to be more than an advocate for diversity, equity, inclusion and justice. More than a practitioner. We strive to be a champion—and, by extension, to create a community of champions. It is only with this level of commitment that we can create a barrier-free entrance to college for all students, while making sure that our entire community of students, faculty and staff feel welcome. Learn more about DEIJ.
Dedicated employees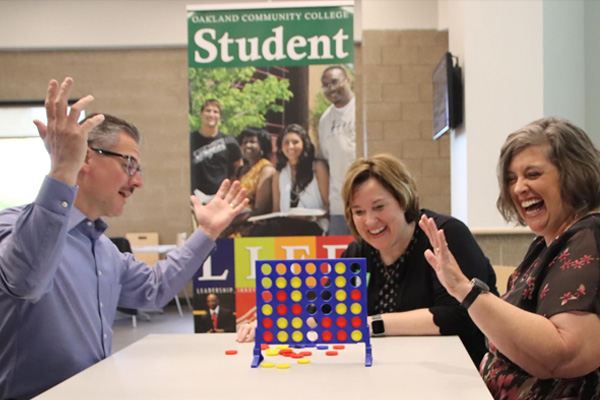 When I attend new employee orientation, I am filled with pride at what we've accomplished. People are excited to work here, and those who do often stay for a long time—because they yearn to be part of something bigger, to make a difference in students' lives.
We are deliberate about hiring people who embrace our mission, vision and values. Even in tough hiring periods, we find and retain top talent, because we commit to our team the same way we commit to our students.
When I meet with our faculty members I'm struck by their innovative ideas, especially as education itself is evolving.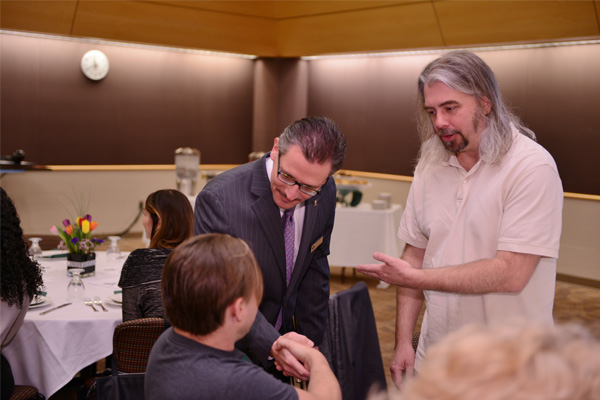 The COVID-19 pandemic provided the initial spark to drive the need for virtual learning, but a greater number of students are choosing a mixed-schedule model combining online and in-person classes. We have responded to meet this demand, growing our online class list from 5% to over 50% in just a few years.
Some students are also surprised to learn how much they can save by starting at Oakland Community College and transferring to a 4-year institution (an average savings of $22,000 for 60 credit hours). But these are the same classes, and our faculty members provide the same high-quality instruction students might receive in a university setting.
Successful alumni and a supportive community
Our alumni pursue many different paths. We're one of the top transfer institutions in Michigan, and OCC grads are well positioned for further education at 4-year colleges and universities. Other graduates leave us to enter or re-enter the workforce, making their mark in a variety of fields—including high-demand areas such as IT, health care, advanced manufacturing, emergency services and the culinary arts.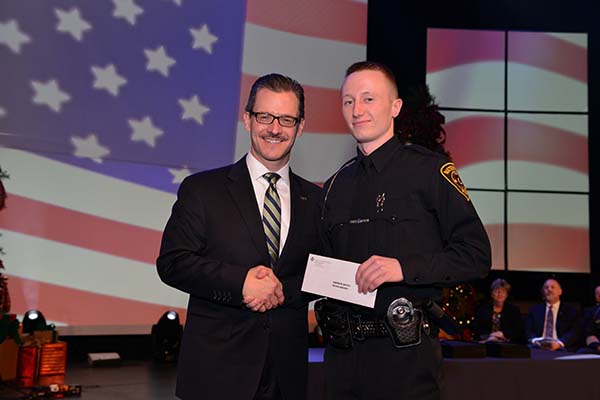 But no matter where they go, no matter what specific goals our graduates have, they leave Oakland Community College with a strong foundation in critical thinking, problem solving and sheer grit.
OCC is woven into the fabric of Oakland County. We have a great reputation and enjoy the support of our community, including our partnerships with government and private companies. We're the workforce solution for local employers, many of whom need people with a specific skill, not a degree. With this in mind, we have significantly expanded our short-term training programs in recent years, providing a way for people to learn new skills and get stackable credentials that will help them quickly transition into a new or enhanced career.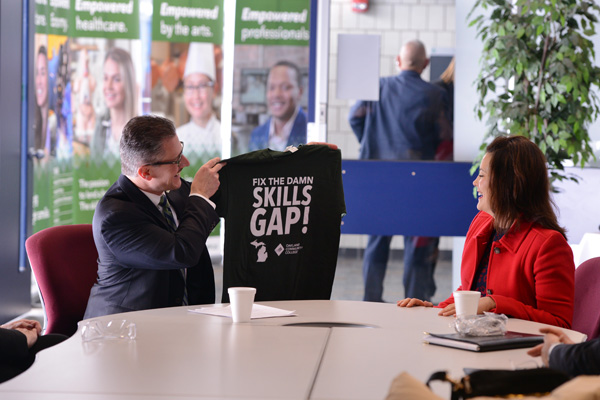 We've also earned the trust of our community members—including the recent passage of a $45 million, 10-year millage renewal with a resounding 72% approval, the highest in our history. This has helped us continue to deliver great value at minimal cost.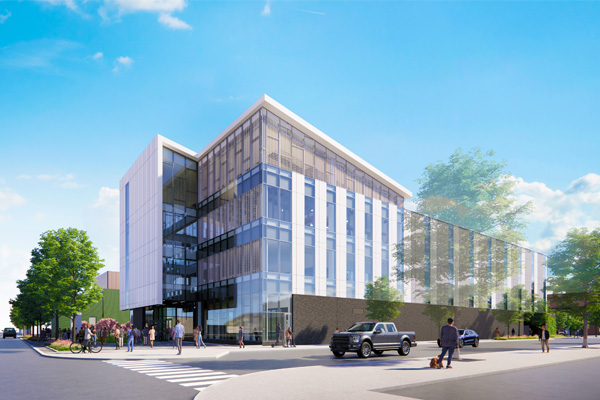 Our Future Plan
The higher education landscape is evolving, and national and local trends including declining enrollments, job market factors and student choice are driving the need for change. OCC has developed a strategic future plan to address these trends in order to enhance our students' experience and ensure our viability for decades to come.
Learn more about OCC's future plan
.
A clear vision: One OCC Student Experience
The faith that our community has placed in us is not taken lightly.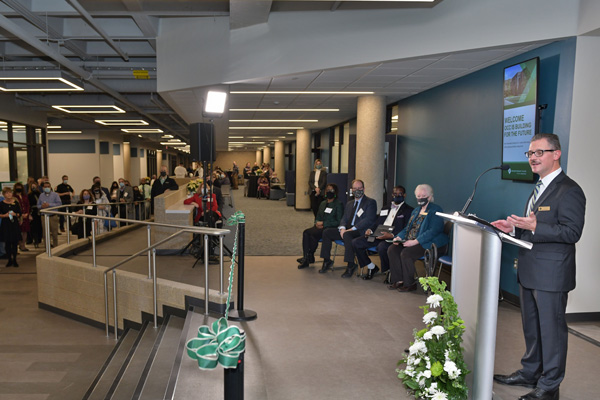 Our vision of One OCC is to be the gold standard in higher education, providing a consistent experience and modeling the best ways to support students, employees and the community. It will take time and persistence to achieve this vision, but we've already laid the foundation and continue to strengthen our student experience through our latest developments, such as the vibrant new CIS and science labs and classrooms on our Auburn Hills campus and the new Culinary Studies Institute on our Royal Oak campus.
This is just one of many infrastructure changes we are making as we reduce our campus footprint and reinvest in our existing facilities to transform them, providing a sense of place and belonging for all.
I invite you to explore OCC's website and experience firsthand the extensive career paths and services we offer. Tour our campuses, talk to our counselors and faculty, see one of our theatre productions or musical concerts, attend one of our Raiders athletic events, visit our libraries and experience the magnificent learning environment OCC offers to all who come here.
We hope to see you soon.
---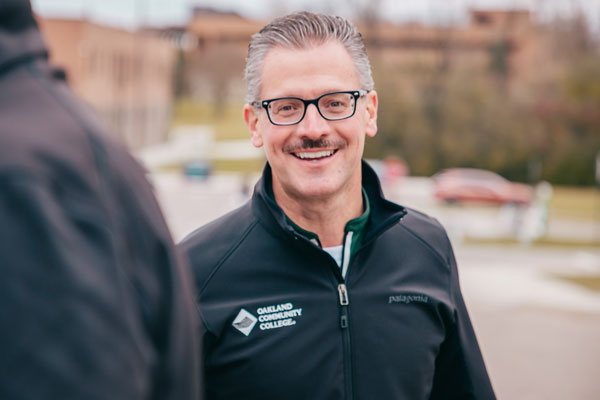 Peter M. Provenzano Jr.
Chancellor
Email the Chancellor