Meet OCC 2023 Grads: Monica Barrera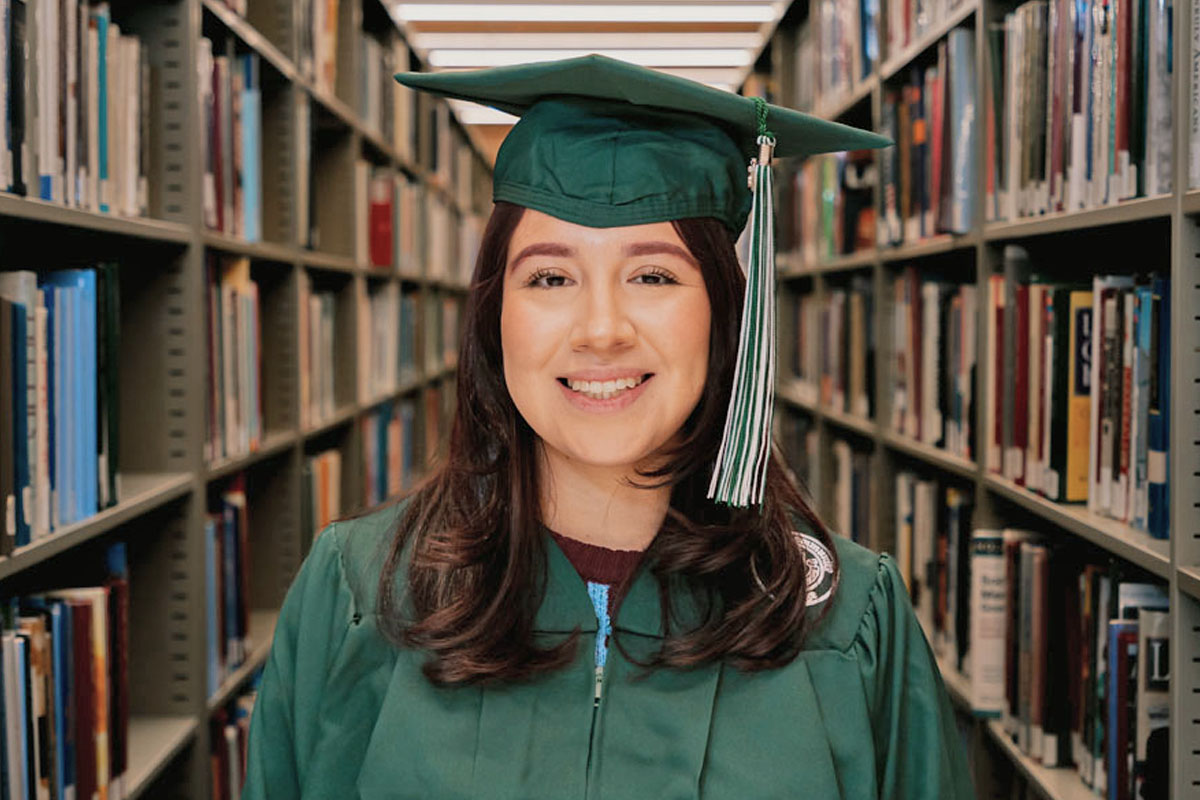 Monica's educational journey at OCC began with taking English as a Second Language classes three years ago to graduating with honors. During this time, this shy girl from Mexico became more confident and found her voice by getting involved in OCC's student organizations. Today, her voice is being heard as an advocate for women's rights and the environment.
Degree: Associate in Arts; Associate in Science
Major: Engineering
Student Involvement/Honors: Secretary, Student Government: Vice President, International Student's Club; Dean's List.
Hear more from Monica
Q: The past couple of years have been defined by change. Give me an example of how you had to adapt. What did you take away from this experience?
A: When I moved here, I felt part of my life was still in Mexico; after the pandemic I couldn't travel back and forth. I decided this is my life now and changed my mindset. I got more invested in my classes, received tutoring, made more friends and felt more comfortable. At first, I was shy and didn't want to talk but then I opened up more.
Q: In our modern, socially connected world, people are not afraid to express their beliefs and values, to let their voices be heard. What's your voice?
A: I like to talk about women's rights and pollution. I'm going into chemical engineering because I want to help the environment. It makes me sad how we have one world and the water we have, we damage it. With women's rights, I come from Mexico where a lot of women are killed and that breaks my heart. We are the generation who is going to change that.
Q: What were your biggest accomplishments at OCC?
A: If you were to tell me two years ago, I would be in the honors society, I would not believe it. And the clubs I'm in are also a big accomplishment. It's crazy how confident I became. I took all the tools OCC gave me and made the best out of everything.
---
"I remember how scared I was moving to a different country with a different language and culture. I'm proud I never gave up. I was struggling and lost, but I kept moving forward and even retook some classes. Sometimes I don't give myself enough credit, but I'm proud of what I've been through."
– Monica Barrera
---
Q: What's next for you after graduation?
A: My next goal is to receive a bachelor's degree in engineering. I will be attending Michigan State University in the Fall.

Q: If you had to pick one thing you're taking away from your experiences at OCC, what would it be?
A: Do not be afraid of getting involved. I didn't get this chance in high school. At OCC, I got involved in clubs, and I got to meet people and learn the structure and that helped me to become more organized and not be afraid of being heard.
Q: What would you like to say to your friends and family?
A: I couldn't have done it without my family. For my friends, sometimes when I don't believe in myself, they do believe in me, and I'm really grateful. It's important to have a network of friends. They have made my experience at OCC way better. I was feeling lonely and now I'm not.