Employee Payroll Appeal
YOU have been drafted to join an exclusive team of OCC employee donors! The OCC Foundation
Board of Directors will fund a $100 "signing bonus" in your name if you sign up to give through payroll deduction or increase your current payroll deduction by December 31, 2022. You can designate your signing bonus to any scholarship or program at the Foundation.
I have used the payroll deduction option* for my contributions to the Foundation because it is important to give back to our students and the convenience of payroll deduction makes it effortless. – Debbie Swanson, Budget and Financial Planning Manager
To secure your $100 bonus for the fund of your choice: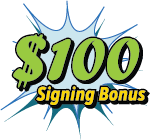 Current payroll deduction employees: Increase your giving by $10 or more per pay for 26 pays. *Include the $10 increase in your amount per pay.
New payroll deduction employees: Start your giving with $10 or more per pay for 26 pays.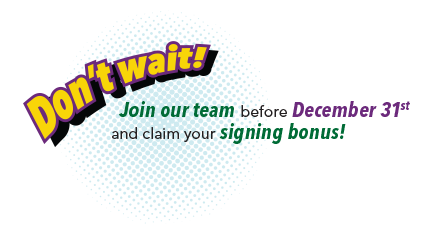 Your peers have used their payroll deductions to establish scholarships, and celebrate the memory of a loved one, friend or colleague. Signing up for payroll deduction takes the guesswork out of when or what to give. Just click the Gift Payroll button to complete the form, and we will do the rest!
FUN FACT: Over a dozen employees have established scholarships via payroll deductions!
*Debbie has been contributing via payroll deduction since 1993!