Two Students Selected to Share Their Inspiring Journey to Success
Two Oakland Community College students have been selected as keynote commencements speakers as part of the 2023 graduation ceremonies.This marks the first time in recent history that commencement speakers have been selected from the student body.
Faced with the unprecedented uncertainty of the past three years as students learned to pivot during the COVID-19 era, OCC offered the opportunity to showcase two students this year with unique backgrounds but a similar drive to succeed.
Both students will incorporate this year's theme: "Finding our Voice," into their keynote address aimed at approximately 1,600 OCC graduates who earned a certificate or an associate degree in applied science, arts, business administration, general studies or science. The event will be held Saturday, May 20, at 10 am and at 2 pm. at the Oakland University Athletics Center O'rena.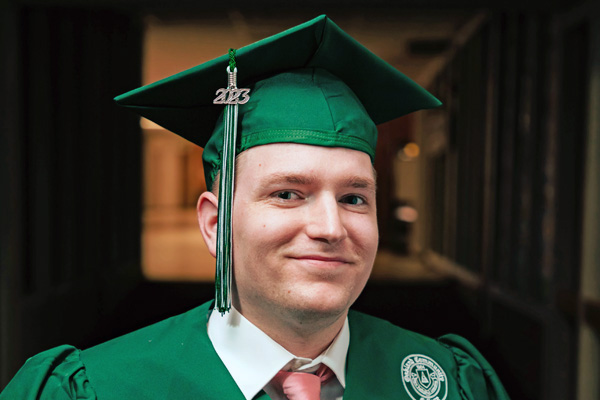 Scott Thousand
About Scott Thousand
Degrees: Associate in Applied Science, Radiologic Technology
Thousand, a resident of St. Clair Shores, started at OCC in 2012 after high school when he enrolled in the college's culinary program. He dropped out and spent the next 10 years cooking in restaurants. Thousand decided the culinary profession was limiting him in terms of providing the product but not the service. In 2018 he re-enrolled at OCC to pursue a degree in radiologic technology.
"This new career path has allowed me to step out from behind the scenes and be more involved with patient interaction," he said.
A member of the dean's list and Phi Theta Kappa honor society, Thousand says his proudest professional moment was making the decision to switch career paths. Through hard work and practice he has grown immensely and feels confident he has found his calling as he pursues a health care career.
After graduating from OCC and passing his registry, Thousand plans to begin working at Corewell Grosse Pointe and take a well-deserved trip to Cancun!
Thousand's words of wisdom for fellow OCC graduates: "I hope that my fellow graduates can use their experiences to become active members of the community. Realize that everyone comes from a different background and has their own dream, voice, and story," he says. "Without OCC, my instructors, cohort, tutors and others pushing me to achieve, I would not have made it through."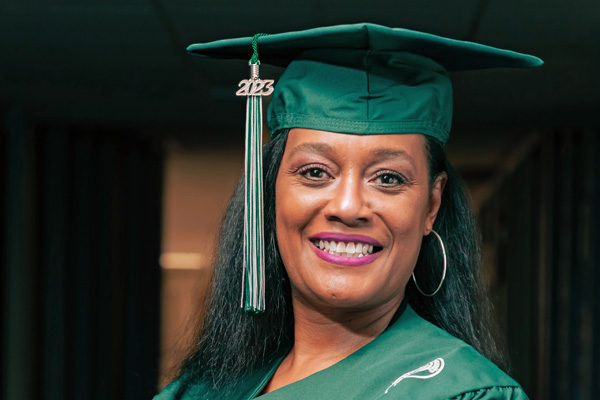 AA'Shahla Al-Ali
About AA'Shahla Al-Ali
Degrees: Associate in Mental Health/Social work, Associate in Arts, Associate in General Studies
Al-Ali of Farmington Hills, a mother of two adult children, is a first-generation college student. A Phi Theta Kappa honor student and member of the dean's list, Al-Ali has pursued her higher education dreams. Currently, she is employed with EasterSeals MORC in Southfield where she serves as a support coordination assistant, working with those that have a developmental disability or mental illness. 
After graduating from OCC, Al-Ali is transferring to Wayne State University to pursue a degree in psychology while minoring in health care ethics. She also plans to obtain a master's degree in social work. After completing her degrees, she hopes to pursue policy initiatives helping those in need.
Al Ali's words of wisdom for fellow OCC graduates: "Self-talk is our own worst enemy. Negative talk outside ourselves is equally destructive. Do not let it erode your value, goals, dreams and purpose."
For further information visit OCC Commencement.
About OCC
Oakland Community College offers nearly 100 degrees and certificates programs with the resources students need to be successful and advance our community. As a top transfer institution, OCC offers one of the state's most affordable tuition rates and flexibility in scheduling with face-to-face and online options. The College is nationally recognized for its high-demand career training with expert faculty in their fields. More than 1 million students have enrolled in the College since it opened in 1965. Learn more at  oaklandcc.edu.  
### 
Media Contact: Marketing & Communications | 248.341.2020 | contactus@oaklandcc.edu