A Fresh Look at Options Available to Help Pay for College
Think scholarships and financial aid are only for new or traditional college-age students? Think again! Many adult students–a.k.a. those with a bit of life experience under their belt–also need financial assistance to help fund their college journey. Fortunately, there are several scholarships and financial aid options available to help.
Michigan Reconnect Offers Free Tuition for Eligible Students
More than 10 years ago, Brandy Ackerman attended Oakland Community College as a single mom trying to get by. At that time, she was not able to complete her degree. She heard about Michigan Reconnect, a program offering free tuition at community colleges for eligible students older than 25 years of age, and decided it was a good time to reconnect at OCC to further her studies.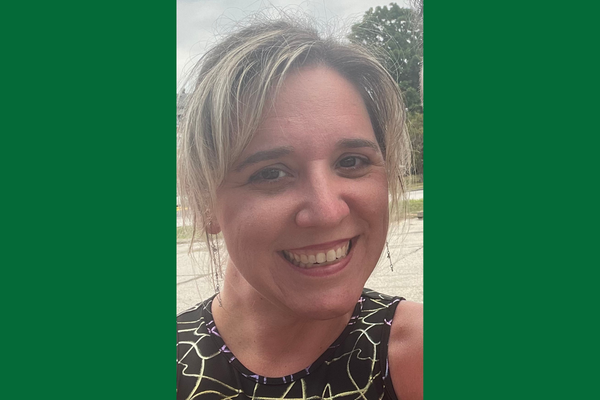 Brandy Ackerman
"I was on academic probation once I returned to OCC, but the staff were very welcoming and helpful to get me on track for success," Ackerman said.
The 41-year-old mother of one with four stepdaughters and a grandchild is currently a branch manager at a financial institution. She is pursuing an associate degree in business administration to build her resume.
"This was an opportunity I couldn't pass up, and I am glad it presented itself," she said. "I took four classes my first semester back and made the Dean's list. At 41 years old, I find that's pretty darn great! You never know what life has in store for you, but if you don't at least try you'll never know what could be."
Ackerman is one of thousands of students at OCC taking advantage of State of Michigan scholarships. OCC counselor Michael Zelinski said with the sheer number of students receiving scholarships, there is not one type of recipient, but a few common themes have emerged.
"We are seeing individuals seeking a career change as well as those who attended OCC or another institution in the past but did not complete their degree and are returning to complete their degree requirements," Zelinski said.
He has also been working with individuals who returned to college now that their own children are older and looking to either enter the workforce or enhance their resume with a degree or certificate.
Michigan Reconnect Criteria
This state-wide scholarship allows qualified students to attend OCC tuition free. Students can attend full or part-time based upon their individual needs and receive scholarships for a full four years.
To be eligible, you must:
be at least 25 years old when you apply

lived in Michigan for a year or more

have a high school diploma or equivalent

have not yet completed a college degree (associate or bachelor's)
Current or potential OCC students, who are interested in learning more about the Reconnect scholarship, can visit OCC Michigan Reconnect. The site is continuously updated with new information and FAQs. Those interested can also contact OCC's multiple counseling offices to discuss OCC programs, course selections, registration process/steps and career/goal planning.
Highland Lakes: 248.942.3050

Auburn Hills: 249.232.4350

Orchard Ridge: 248.522.3450

Royal Oak: 248.246.2450

Southfield: 248.233.2750
OCC Foundation Scholarships: Another Avenue for Tuition Assistance
Another funding option for older students is OCC's Foundation Scholarships.
"Nearly all of our scholarships are available for students of any age with some specifically for non-traditional students," advises Candy Geeter, who oversees the OCC Foundation Scholarships.
These scholarships include:
Samuel Guy Frederik Memorial Scholarship

– 24 and older

Lillian & Victor Kelmenson Endowed Scholarship

– non-traditional student returning to the workforce

Lillian & Victor Kelmenson Annual Scholarship

– non-traditional student returning to the workforce

Dorene Hope Shank Memorial Endowed Scholarship

– 25 and older

Phillip and Elizabeth Filmer Memorial Scholars

–25 or older
OCC Foundation scholarships are offered to currently enrolled OCC students without regard to race, gender, gender identity, color, ethnicity, or national origin, regardless of the scholarship's title. For example, scholarships sponsored by women's organizations are offered without a preference or restriction based on sex, are open to all genders, and are awarded without regard to the sex of the applicant. Students can log into the OCC Scholarship Universe system to find qualifications, apply for these non-traditional scholarships and view a listing of all OCC Foundation Scholarships available.
Federal Student Aid Available
In addition to funding options targeted specifically for the non-traditional students, Federal Student Aid may also be available for those who qualify. Students must first complete the Free Application for Federal Student Aid (FAFSA) form to apply for financial aid. For more information, visit OCC's Financial Aid.
With the flexible class schedules, variety of associate degree and certificate programs, and lower tuition rates, OCC is often the destination for older students to get back on track and reach their academic goals. With all the funding options available, it can be affordable as well.
For information regarding OCC tuition and fees, visit Cost and Aid. For new students, visit Admissions to find out what you need to do to become an OCC student.
###
About OCC
Offering nearly 100 degrees and certificates, OCC is Michigan's largest multi-campus community college and one of the top transfer institutions in the state. The College provides academic, career training and enriching experiences, designed to empower students to reach their potential and enhance our community. More than 1 million students have enrolled in the College since it opened in 1965. A seven-person Board of Trustees governs OCC. Board members are elected on a non-partisan, at-large basis, serve as volunteers and are not paid. Mission statement: OCC is committed to empowering our students to succeed and advancing our community. Learn more at oaklandcc.edu.

Media Contact: Marketing & Communications | 248.341.2020 | contactus@oaklandcc.edu