More than 2,000 Students Benefit from Unique Program
The ongoing discussion about student loan debt and the cost of a college education focuses mostly on rising tuition rates. But for many students, the cost of textbooks is an additional financial burden that is often overlooked.
Fortunately, a new program at OCC -- Open Education Resources (OERs) -- is providing more than 2,000 students with free textbooks and resources to help ease the cost and gain easier access to course materials.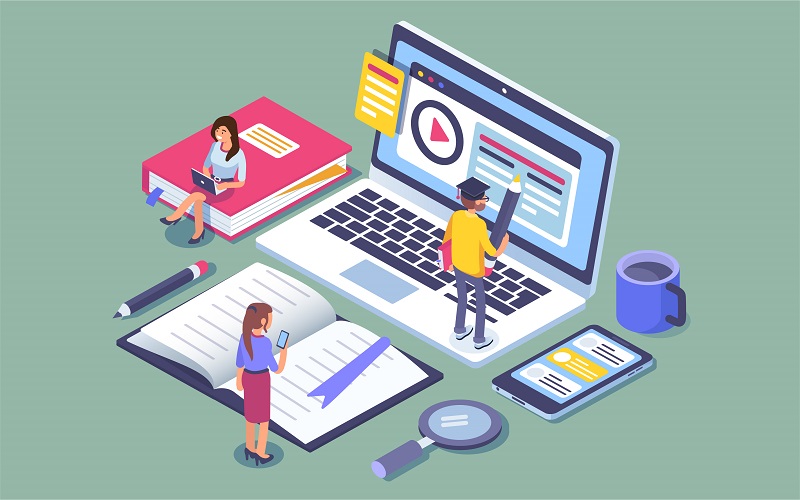 Open Education Resources provides free books for OCC students
"As a student on financial aid, this option is really appreciated since we receive a syllabus just one week prior to class," said Carla Musharbash, a first year OCC student studying mental health/social work. "Knowing that I don't have unexpected expenses with textbooks and materials helps financially and also eases the stress of having to ship a book that I may not receive in time. I have also found the online tools and practice tests very helpful."
The ability to use OERs not only saves students money but also increases their success in courses using OERs compared to taking the risk of going without an expensive textbook. A study conducted by Student PIRGs found that 65% of students surveyed said that they had decided against buying a textbook because it was too expensive. Of students who decided against purchasing a textbook, 94% were concerned that doing so would hurt their grade in a course.
Instructors like English faculty member Suba Subbarao have adopted OERs and found this change is beneficial to her students.
"OERs have helped me stay focused on the particular outcomes I want my students to achieve. They allow me to give students only the materials I know they need, not what a publisher believes I must offer," said Subbarao. "I feel good that they save my students money, help me stay current and bring my students up-to-date readings."
As a faculty-led initiative, OCC began offering OERs to help ease cost and access barriers to learning. OERs encompass teaching, learning and research resources with legal permission for open use. The free resources come in various formats including textbooks, full courses, modules, videos, labs, assignments and assessments.
OERs are supported by the OCC Foundation and the Provenzano Innovation Fund. This fund focuses on faculty-led classroom innovation and has already made a major impact in reducing textbook and other material costs for students with minimal investment.
"With an investment of a little more than $6,000, OERs have resulted in savings of $215,517 for more than 2,000 students in its first full year," explains Dan Jenuwine, vice chancellor for advancement and executive director, OCC Foundation. "This investment will compound as faculty continue to use the OERs they have adopted in future semesters."
Chancellor Peter Provenzano, Jr. hopes increased awareness will provide more savings and reduced barriers for students.
"Teaching innovation, especially OERs, is near and dear to my heart because a relatively small financial investment yields big results for years to come," he said. "This is a model of how supporting faculty innovation with modest resources can have an outsized impact on our students."
To learn more about OERs at OCC visit https://libguides.oaklandcc.edu/oer.
About OCC
Offering nearly 100 degrees and certificates, OCC is Michigan's largest multi-campus community college and No. 1 transfer institution in the state. The College provides academic, career training and enriching experiences, designed to empower students to reach their potential and enhance our community. More than 1 million students have enrolled in the College since it opened in 1965. A seven-person Board of Trustees governs OCC. Board members are elected on a non-partisan, at-large basis, serve as volunteers and are not paid. Mission statement: OCC is committed to empowering our students to succeed and advancing our community. Learn more at oaklandcc.edu.
###
Media Contact: Marketing & Communications | 248.341.2020 | contactus@oaklandcc.edu