Writing a research paper involves curiosity, discernment, and the ability to advocate a position using information sourced from books, articles and interviews. It is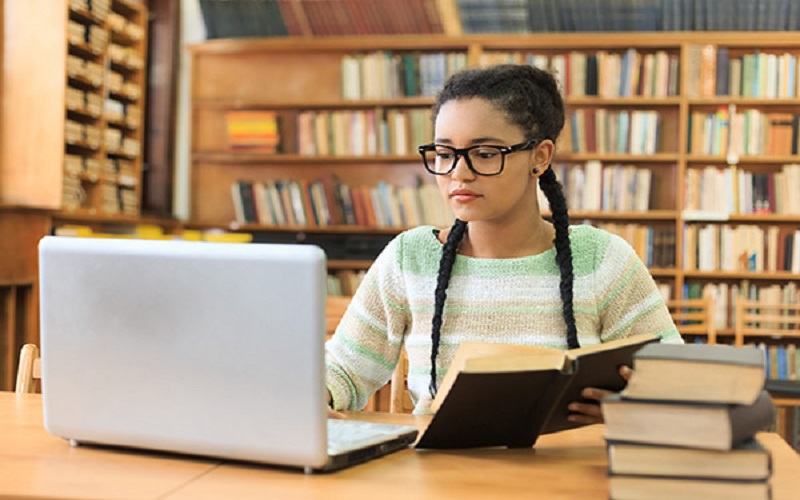 a skill, and like all skills, requires practice. Those research-paper "skills" were considered by judges who chose the winners of OCC's Third Annual Outstanding Research Paper Award Competition.
The competition, hosted by OCC Libraries, received 97 entries in 2022 – a significant increase from the 37 received in 2021 and 47 in the inaugural competition in 2020. Students enrolled in a variety of courses entered the competition: English and Composition, Criminal Justice, Dental Hygiene, Nursing, Sociology and more.
"We launched OCC's Outstanding Research Paper Award Competition to promote research and scholarship and give students an incentive to do their best workwhen writing OCC course-required research papers," said Beth Garnsey, Library Faculty at OCC's Highland Lake Campus.
The judges selected the winning research papers based on information and reasoning; quality; number and variety of references; citation usage; readability; and grammar and spelling. Judging took place in two rounds: in the first round ("Regionals"), library faculty evaluated the papers submitted for their campus and selected the top two that would go on to the final round; in the second round ("Finals"), a group of five faculty judges representing each campus evaluated the top 10 papers and selected the first and second prize winners.
Each campus librarian then awarded an Honorable Mention to a paper from their campus that was not selected as an overall top prize winner. This format allowed for the two best overall papers to be recognized with first and second prizes, with honorable mention awards providing recognition to a student from each campus. The competition also included online students, with each online class assigned to a particular campus to make it eligible for judging.
Competition winners were awarded cash prizes generously funded by the OCC Foundation, who also sponsored the competition in 2021 and will continue to fund prizes for the next three years. The first-place winner received $250, second place received $150, and honorable mentions received $50 each. OCC's 2022 Outstanding Research Paper Competition honorees are listed below.
First Place:
Kara Jenneker
"The Ethics and Law Behind America's Commercial Slaughter Industry"
Written for: Composition II (ENG 1520) | Instructor: Ted Bolak
Second Place:
Sarah Trumbull
"Later High School Start Times: A Small Change with a Big Impact"
Written for: Composition II (ENG 1520) | Instructor: Suba Subbarao
Honorable Mentions:
Auburn Hills Campus
Lily Collins
"Assyrians in Iraq"
Written for: Sociology of Diversity (SOC 2620) | Instructor: Alfred Defreece Jr.
Highland Lakes Campus
Todd Skiles
"Racial Bias in Policing: Broken or Working as Intended?"
Written for: Composition II (ENG 1520) | Instructor: James Anderson
Orchard Ridge Campus
Deja Green
"Blowing Smoke"
Written for: Composition II (ENG 1520) | Instructor: Leah Michels
Royal Oak Campus
Todd Bates
"Tecumseh of the Shawnee: An Irreparable Loss"
Written for: World Civilizations from the Modern Era (HIS 1520) | Instructor: Michael Vollbach
Southfield Campus
Chanece Torbert
"Healthcare Careers as a Psychiatrist"
Written for: Introduction to Health Care Administration (HCA 1000) | Instructor: Joseph Ajiri
About OCC
Offering nearly 100 degrees and certificates, OCC is Michigan's largest multi-campus community college and No. 1 transfer institution in the state. The College provides academic, career training and enriching experiences, designed to empower students to reach their potential and enhance our community. More than 1 million students have enrolled in the College since it opened in 1965. A seven-person Board of Trustees governs OCC. Board members are elected on a non-partisan, at-large basis, serve as volunteers and are not paid. Mission statement: OCC is committed to empowering our students to succeed and advancing our community. Learn more at oaklandcc.edu.

Media Contact: Marketing & Communications | 248.341.2020 | contactus@oaklandcc.edu